Ties between SA and Huawei remain strong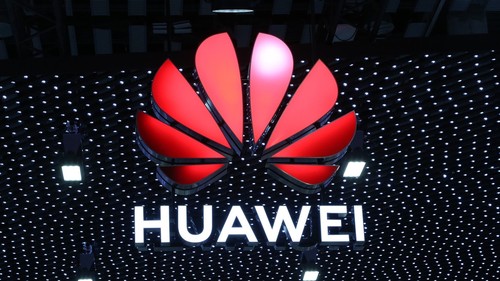 The US campaign to ban Chinese telecoms vendor Huawei is still not making much of an impact in South Africa where economic ties with China remain strong and government support for Huawei continues.
This was clear during an online event for the Huawei 2020 Seeds for the Future training program where both the Charge d'Affaires of the Chinese embassy in South Africa, Li Nan, and South Africa's minister of Communications and Digital Technologies, Stella Ndabeni-Abrahams, spoke of mutual commitments to one another.
Li highlighted Huawei and China's long history in Africa, saying that Huawei remains an important contributor to the development of the African telecommunications industry.
"Huawei has planted roots across Africa since 1998 and now operates in 54 countries covering two-thirds of the African population. Huawei has also partnered with over 220 mobile operators, trained more than 50,000 ICT professionals and created numerous jobs on the continent. Huawei is also a major partner for the development of telecommunications infrastructure in South Africa," he said.
The diplomat said that Huawei is also ready to provide another 500 jobs in SA and train more than 10,000 ICT professionals in the next five years.
Huawei's Seeds for the Future program aims to train young people in globally relevant ICT skills and in South Africa the program is run in partnership with the country's Department of Communications and Digital Technologies. This year the program is going digital because of the COVID-19 pandemic and expanding from the usual ten SA students to 50.
"China and South Africa are comprehensive, strategic partners and IT infrastructure and connectivity is one important part of China and South Africa's cooperation. The sustained supply of ICT professionals is an essential pillar for the development of the fourth industrial revolution and forms the foundation of digital transformation," Li said.
Minster Ndabeni-Abrahams also emphasized the government's commitment to its BRICS partner and also endorsed Huawei's investment in youth ICT development, emphasizing the importance of tech skills.
"We have a great partnership [with Huawei], and appreciating all of the infrastructure and other initiatives that you are investing in our country. We would like to see Huawei opening a plant in South Africa so that the people of this country also can be part of the economic activities," she said.
"As you bring your beautiful cell phones and [other devices] we want to find a South African character in that, whether it's software or a chip. We are a country rich in minerals that are required for certain things in the technology space. Let's build from what we have in order to grow together," Ndabeni-Abrahams added.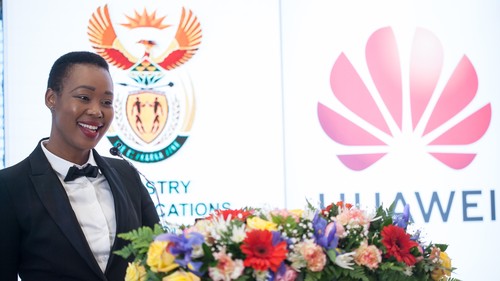 5G future
"By cooperating with Huawei South Africa is the first African country to start the commercial use of 5G and has taken the leading position in this area," Li added.
South African operators Vodacom, MTN and Rain have all launched 5G in the country using some Huawei equipment.
Last year, South African President Cyril Ramaphosa, publicly showed his support for Huawei especially when it comes to 5G, calling the US "jealous" of Huawei and calling Huawei a victim in the US-China trade war.
"We have to say that we support a company that is going to take our country, and indeed the world, to better technologies, which is 5G. We cannot afford to have our own economy be held back because there is this fight that the United States is having all out of their own jealousies," Ramaphosa said at the time.
Europe, the Middle East and Africa (EMEA) is Huawei's biggest market outside of China and its 2019 annual report showed the region made $29.5 billion in 2019. In comparison, Huawei's revenue in the Americas was just $7.5 billion in 2019 and $72.6 billion in China.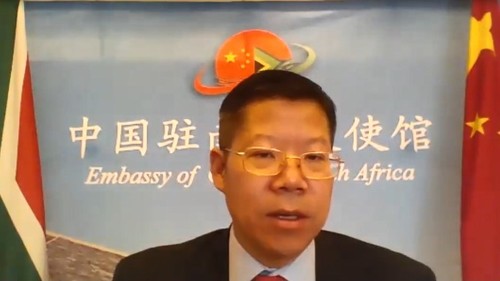 UK ban a 'very bad decision'
In July the UK government
banned operators from buying any of Huawei's 5G equipment
beyond the end of 2020 and said that by 2027 all Huawei's 5G products had to be removed from UK networks.
Li called the UK's choice "a very bad decision" made due to "hegemonic bullying" from the US.
"It is very clear that decisions to ban Huawei are not about national security, but political manipulation. So, UK companies like BT and Vodafone have voiced their objection to the decision of the UK government," he said.
He said the decision would not only cost the UK billions of pounds and leave it lagging behind by two years, but was also costing it foreign policy independence, credibility in honoring its commercial commitments, and compromising its own interests.
Li also did not mince his words when talking about the US administration's war against Huawei, saying the so-called back doors and other security risks of Huawei products alleged by the US are "purely rumor-mongering and slandering."
"The sanctions against Huawei by the US with the excuse of national security [are] totally groundless out of common sense and illogical. More and more evidence has come out to prove that it is actually the US that has been the threat of cybersecurity," he said, claiming that China has been a victim of US cyberattacks.
"The US is mobilizing its national strengths to block and defame a totally private Chinese company like Huawei and harming other countries interests without benefiting its own national interest. This will definitely cut the global value chain and supply chain and seriously undermine the international market order of fair competition," the diplomat said.
— Paula Gilbert, Editor, Connecting Africa