Follow Me Talk launching new MVNO in Kenya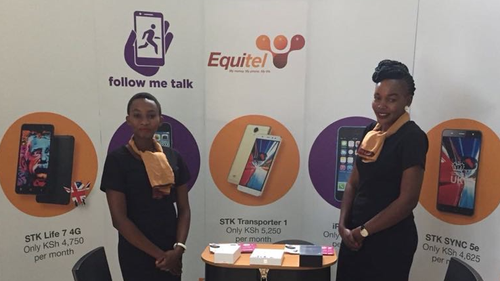 A Kenyan smartphone financing company, Follow Me Talk, is now launching an app-based mobile virtual network operator (MVNO), with plans to disrupt Kenya's telecoms market.
The new venture from Follow Me Talk is powered by mobile enabler x-Mobility, and it will offer calls, texts, free peer-to-peer messaging, and new and additional virtual numbers to subscribers.
"We help our customers finance their purchase of a smartphone, so we can see the desire for telecoms services in Kenya. Our reach, combined with x-Mobility's technology, means that we can launch new disruptive services that will reach a wide Kenyan audience," said Follow Me Talk CEO Edwin Okoye in a statement.
Okoye further told Connecting Africa that Follow Me Talk does not see its service competing directly with Kenya's traditional operators however.
"The traditional telcos are very rigid in their ways with set revenue models for activities such as roaming or sending text messages abroad, which we believe consumers should no longer have to pay. "We offer flexibility, ease and convenience, and better value for money as well," he said.
x-Mobility enables brands with telecoms services to function as MVNOs or app virtual network operators (AppVNOs) – the latter being a SIM-less service offered through an app and allowing multiple mobile numbers on one device. Earlier this year it also powered Gist Mobile to launch an AppVNO service to Nigerian subscribers and the African diaspora.
Follow Me Talk's AppVNO service will allow subscribers to choose additional numbers that can be used on the same handset. Kenyan subscribers will also have the ability to have a UK or US number alongside their home number.
"Our focus is on Kenya and we want to be a part of our Kenyan customers' daily lives. We will then look to expand to neighboring countries in East Africa initially and later to additional African countries and their diaspora across the world," Okoye said.
"We expect 10,000 sign-ups in the first few months, and then moving forward, as we grow the service, that will increase across Kenya and the other regions we launch into," he added.
Follow Me Talk began as an independent telecommunications retailer based in Kenya, selling smartphones on finance. Partnering with Equity Bank's telecoms offshoot, Equitel, it has also become a one-stop shop finance boutique, handling credit checks, financing devices, working directly with credit referencing agencies, handling collections for defaulters, debt recovery, repayments, sourcing and sale of devices.
As an app-based MVNO, it will soon be able to offer a full telecoms service on top of the smartphones it sells, and it said the new service is due to launch in Kenya within a few weeks.
— Paula Gilbert, Editor, Connecting Africa