Nigeria will have 246M mobile subs by 2025 – Omdia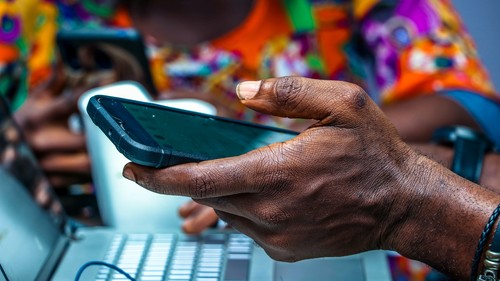 Mobile is on the rise in Africa's most populous country, with market research company, Omdia, forecasting that mobile subscriptions in Nigeria will hit 246 million in 2025, rising from 180 million in 2019, and going far above the country's population of around 200 million.
Nigeria is Africa's largest telecoms and media market. In the first quarter of 2020, Nigerian mobile subscriptions represented 16.57% of the continent's 1.1 billion mobile users, followed by South Africa with 9.26% and Egypt with 8.65%. This is according to data extracted from Omdia's new Nigeria: Mobile, Broadband, TV, and OTT Video Report.
Nigeria's mobile revenue split is still vastly dominated by voice which made up 72% of overall service revenue of $6.58 billion in 2019. However, mobile data revenue is slowly increasing in the country, growing from 25% of service revenue in 2018 to 28% in 2019.
"Although the growth is significant, the ratio in Nigeria remains lower than the average rate of 40% across Africa in 2019. Data revenue is forecast to represent 50% of revenue in 2024," said the report's author, Thecla Mbongue, who is a senior research analyst for Middle East and Africa (MEA) at Omdia.
LTE is the fastest-growing technology in both the fixed broadband and mobile segments in Nigeria, but Omdia expects WCDMA (3G) mobile usage to remain dominant over the next five years as devices become more affordable. In 2019, 3G made up 62% of mobile market share in Nigeria, while 35% of users were still on 2G and only 3% were using 4G LTE.
LTE is however the fastest-growing technology, having recorded 140% growth in 2019, while 5G is expected to be launched in 2021, but a definite spectrum auction is yet to happen.
The Nigerian telecoms and media connections market is still growing and is forecast to hit 229 million in 2024 from 191 million in 2019, a compound annual growth rate of 3.7%. Mobile will be by far the largest segment, making up 94% of the predicted 217 million overall connections in 2024.
"There is little convergence between the different telecoms and media segments in Nigeria. Market leaders MTN and Globacom provide fixed broadband services, but are yet to take over leadership from smaller ISPs such as Smile in the segment. MTN's fixed broadband services essentially target the enterprise segment, while Smile's offering addresses a wider audience," Mbongue explained.
In the fixed broadband segment, fixed wireless access dominates the market and contributed to 95% of the revenue in 2019, while fiber connections made up just 3% and satellite the final 2%.
Mobile broadband subscriptions also increased by 48% year on year to 84 million, with 82 million 3G users and 2 million 4G users. Omdia expects mobile broadband subscriptions to reach 180 million by 2023.
A report of this kind cannot be published without some comment on the lingering COVID-19 pandemic. Omdia's research found that during Nigeria's lockdown, mobile network operators (MNOs) observed a sharp increase in data traffic at the expense of voice traffic as customers increasingly connected to digital channels for their daily activities – including work, shopping, communication, entertainment and social media.
During the COVID-19 crisis, Nigeria's MNOs offered free access to some health-related and education platforms, free SMS allowance and waived some mobile money transfer fees.
— Paula Gilbert, Editor, Connecting Africa