ZTE's African growth plans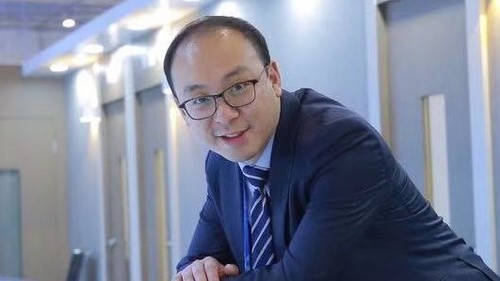 ZTE has been actively trialing 5G technology in Africa but still sees 3G and 4G as big growth areas for its business on the continent in the near future. This is according to Wu Jianjun, ZTE marketing director in Africa, who was speaking to Connecting Africa in an email interview.
"If you have seen the three- to five-year network planning we did for our telco clients, the demand for the mass migration to 3G/4G is very strong, and the capex investment on 4G will continue to stay high in a certain range (far above 60% in 2020) among all the mobile technologies in the next five years in Africa," he said.
"Although 2G connection and investment have dropped very quickly, 2G and 3G still remain dominant in Africa. In 2019, when 3G started taking over the leading position of 2G connection, 3G coverage reached 46% which left 4G connection only accounting for 9% of the total connection in Sub-Saharan Africa," Wu added.
He said that 4G/LTE adoption came much earlier in the Middle East and North Africa (MENA), but still 4G coverage was only at around 26% in 2019 in MENA.
Growth strategy
ZTE entered the African market back in 1997 and now provides products and solutions to over 140 operators in the region including MTN, Airtel, Orange, Ooredoo and Telecom Egypt.
"In 2019, we've done a significant amount of work in the region, including the demonstration of the 5G network in multiple branches of MTN, and the continuous expansion of NFV deployment in Airtel and Orange multi-branches," he said.
Wu said that sustainable development is one crucial strategy that ZTE has been pursuing in Africa for over two decades.
"Now we see that communication technologies and services are generating a high proportion (~11% in 2019) of economic growth in the region. In addition, the network has been utilized in the development of sectors such as education, health, safety, agriculture and many others."
Wu said that in the Middle East and Africa (MEA), ZTE now has 33 branches with over 30% of the workforce being local staff.
"Our plan is to continue nurturing even more local talents. Currently in the region, ZTE operates 16 local customer care centers, five innovation centers, five training bases, four spare part repair centers, one regional customer care center and one logistics center to provide our customers with the best services."
In respect of short-term plans, he said that despite strong growth in connectivity penetration in Africa, the levels are still far behind other regions, such as Europe and Asia.
"The geographic coverage, particularly in rural areas, needs to be resolved quickly, in order to ensure the rest of the population (around 33%) is connected in a fast, easy and economical way," he said.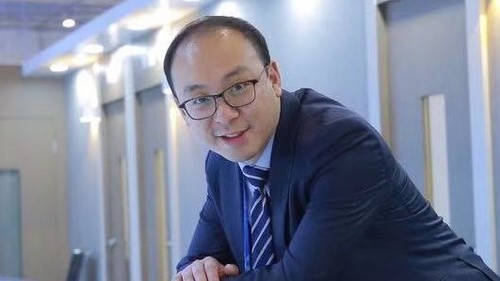 5G rollout
ZTE has run a number of trials with local operators to test 5G capabilities on the continent.
"ZTE already successfully completed 5G trials [with] MTN Uganda and MTN Nigeria. We previously showcased a variety of live 5G use cases with MTN South Africa at AfricaCom 2019 and delivered several 5G terminal contracts in the Middle East," including DU in Dubai and Zain in Saudi Arabia, he explained.
"MTN and ZTE have been establishing a strategic partnership over the last 10 years, and we signed the Memorandum of Understanding related to collaboration on 5G network architectures at Mobile World Congress 2018 in Barcelona. We'll continue to work closely with our partners and conduct more exploration on 5G development in the region moving forward," he added.
In terms of commercial rollout of 5G, Wu admits that Africa remains in the early stages. But he said that once 5G spectrum is released in African countries, ZTE will be working to provide operators with 5G solutions and products.
He could not divulge where ZTE plans to trial 5G next on the continent, or with which operator, but said the company was looking for "the appropriate opportunities."
COVID-19 consequences
In the meantime, the COVID-19 pandemic continues to spread and economies across the continent are likely to suffer. Wu said ZTE's first priority remains the health and safety of all its staff and customers globally.
"Meanwhile, we are focusing on the network's safety and reliability with our telco customers to guarantee the network can cope with the sharp increase of Internet traffic and connectivity from individuals, medical & healthcare institutions, enterprise, education and other government sectors in Africa and around the world. The current landscape has called for operators and suppliers such as ZTE to come up with short-term and long-term solutions in response to these new network requirements," he said.
Wu said ZTE was not experiencing any supply chain issues due to COVID-19 and that the company has already fully restored the normal operation of all supply chain services to ensure the delivery of key projects in China and abroad.
"ZTE's five major manufacturing bases have resumed production in an orderly and comprehensive manner, and the operation of its international repair services have also been recovered completely by the end of March 2020."
He said that ZTE took early measures to mitigate the overseas supply chain risk, and so the supply of its raw material has seen no obvious impact.
"That said, if the coronavirus pandemic continues and lasts for a longer period, the import of materials might be affected. To date, ZTE has implemented stronger response measures, such as material pulling and replacement tests, with a view to minimize the impact.
"In terms of logistics, knowing that the freight market has suffered massively from the pandemic, the situation is so far controllable for us. While air transport has been affected significantly, the overall impacts to sea transport are relatively small and that risks could be managed. This helps ensure a smaller disruption on our delivery to Africa, as most of our goods exported to Africa are done so by sea," Wu concluded.
Globally there are over 3 million cases of COVID-19 and 210,225 people have died, while 28% of those infected have already recovered from the virus according to a Reuters tally.
For related stories, see:

— Paula Gilbert, Editor, Connecting Africa