Rob Shuter to step down as MTN CEO in 2021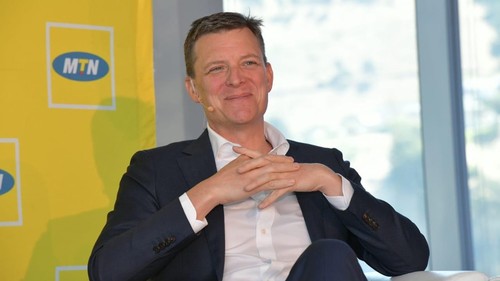 MTN announced that its group president and CEO, Rob Shuter, will be stepping down from his role next year.
MTN made the announcements alongside its full-year results for the 12 months ended December 31, 2019.
Shuter joined MTN in 2017 on a fixed four-year contract, which he will not be extending when it comes to an end in March 2021.
"Four years at MTN is like eight years anywhere else," Shuter joked during his results presentation in Johannesburg on Wednesday.
"I'm going to be passing the baton on and taking a well-deserved rest. The real advantage of announcing that now is that we have 12 months to go through an orderly succession process, hand over the new person and make sure we don't skip a beat operationally," he told journalists at the press briefing after the results presentation.
"In general, CEO succession is often not well planned – we've got lots of poor examples in the South African context. We are absolutely determined as MTN to have a smooth, seamless handover so we give our people, our customers and our shareholders continuity and stability," he added.
He didn't give any indication of what he plans to do next, saying he is "entirely focused on the next 12 months at MTN."
"I've got an enormous amount of work to do. That's what I'm busy with and when I get to the end of that I'm going to take a break with the family and then decide what's best to do going forward."
A factor in his exit plans could be the extensive amount of travel he has to do as CEO and he pointed out he spends more than half the month on the road.
"I've loved my time here, its been the greatest privilege of my working career, but it has been enormously challenging and it comes at a great sacrifice," Shuter explained. The MTN board thanked him for his contribution, saying that under his leadership "significant progress has been made, including establishing and effectively communicating a clear vision and strategy, driving the resolution of a number of complex matters and delivering significant improvements in transformation, operational performance and staff morale."
Before becoming CEO of MTN, Shuter was the CEO of the European cluster at the Vodafone group and was also previously CEO of Vodafone Netherlands. He also held senior management roles in the banking sector at Standard Bank and Nedbank.
MTN also announced on Wednesday that its group chief technology and IT officer, Charles Molapisi, has been appointed to the group executive committee and the fixed contract of the group chief operations officer, Jens Schulte-Bockum, has been extended until March 31, 2022.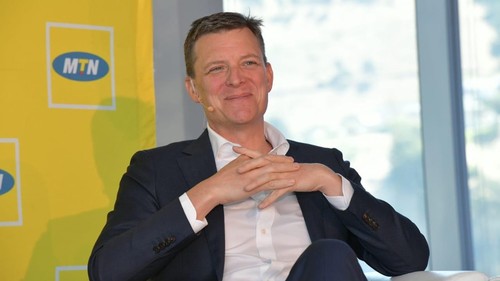 — Paula Gilbert, Editor, Connecting Africa