Vodacom to take over Vodafone Ghana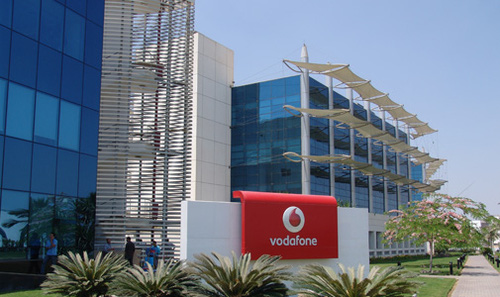 The management of Vodafone Ghana will soon be handed over to South African Vodafone subsidiary, Vodacom, to bring together the group's Sub-Saharan African operations.
A Vodacom spokesperson confirmed this with Connecting Africa, saying the decision is part of Vodafone's efforts to simplify its operating structure.
"It has been decided that the CEO of Vodafone Ghana will, from April 1, report directly into Vodacom Group CEO Shameel Joosub. Shameel now assumes responsibility for all Sub-Saharan Africa operations," the spokesperson said.
"There will be no immediate changes until the start of the new financial year, during which time discussions around the details of this new arrangement will be finalised," she added.
Patricia Obo-Nai has been CEO of Vodafone Ghana since April 1, 2019, and has been with the telco since January 2011, when she joined as Vodafone Ghana CTO.
Bringing the Ghana operation into the Vodacom fold makes sense as the Johannesburg-based group already runs mobile operations in Tanzania, Mozambique, the Democratic Republic of Congo (DRC), Lesotho and its home market of South Africa.
According to statistics from market research company, Omdia (formerly Ovum), Vodafone had almost 10 million mobile subscribers in Ghana at the end of June 2019. It is the second biggest mobile operator in the country after MTN Ghana, which had about 21.3 million users. AirtelTigo Ghana follows in third place with about 9 million subscribers and then Glo Mobile with just 720,000 users.
According to Bloomberg, Vodafone Ghana will keep its branding and there will be no transfer of assets from the UK parent, which owns about 65% of Vodacom.
The news comes a few weeks after Vodafone announced it was planning to sell its controlling stake in Vodafone Egypt to Saudi Telecom for a cash payment of about $2.4 billion. (See Saudi Telecom to Buy Vodafone Egypt for $2.4B.)
In May 2017, Vodafone also transferred an almost 35% stake in Kenya's Safaricom to Vodacom in a deal worth around $2.6 billion. (See Vodacom to Buy Safaricom Stake in €2.36B Deal.)
— Paula Gilbert, Editor, Connecting Africa