Samsung Is Ready for 5G in SA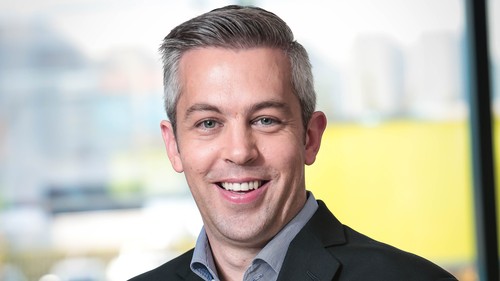 Samsung is ready to bring 5G handsets and other 5G devices to South Africa as soon as the next-generation technology launches in the country.
This is according to Justin Hume, director for integrated mobility at Samsung SA, who was speaking at a Samsung launch event in Johannesburg on Thursday.
"Our network solutions are being widely deployed in major cities such as Seoul and Atlanta and many of you would have read in the international media that we sold over 6.7 million 5G handsets in 2019. From a Samsung perspective, I can tell you right now we are ready [for 5G] in South Africa," he told reporters at the event.
"I'm going to use this platform as a plea that policy and spectrum allocation particularly gets resolved in the very near future. Then we can bring a plethora of 5G products to market that are going to absolutely wow the South African audience," he added.
In November 2019, the Independent Communications Authority of SA (ICASA) finally published an "Information Memorandum" which outlined its intentions about the licensing process for both 4G and 5G spectrum. (See SA Spectrum Licensing: What You Need to Know.)
Mobile operators have been waiting for many years for high-demand radio frequency spectrum to be released by the government. Telcos have been forced to refarm 2G and 3G spectrum to provide 4G services, while plans for 5G are in limbo without access to the correct spectrum.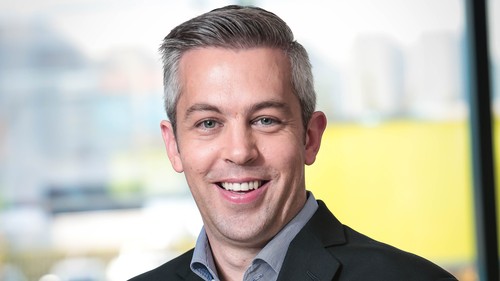 Talking of the South Korean company's vision for the South African market in 2020, Hume also highlighted the Internet of Things (IoT) as a key focus area.
"IoT is making great strides in terms of bringing that type of technology into the market. What you're going to see through the balance of 2020 is a lot more consumer-facing products. You'll hear a lot more about that going forward in the next couple of days," he said.
"That's going to be driving our multi-device experiences, and on the back of that is artificial intelligence. Bixby [Samsung's virtual assistant] has been integrating into our smartphones. It's integrated into a number of our multi-device products, and we're going to continue to push the boundaries with that as a solution."
Kagiso Khaole, Samsung SA's head of content and services, also highlighted the success of Samsung Pay in the country. The mobile payment and digital wallet service was launched in SA in mid-2018 and over the 18-month period Khaole said it had generated more than 2 million transactions.
New A Series phones
The launch event was primarily to unveil the company's newest Galaxy A Series smartphones including the Galaxy A71 and Galaxy A51, which will be released in the country in February.
"We are committed to bridging the gap between flagship features and affordability. I believe the Galaxy A Series offers the best value in its segment," Hume added.
The Samsung Galaxy A51 will retail in SA for R6,999 ($487) and the A71 for R8,999 ($626).
In April 2019 Samsung launched its new Galaxy A series in South Africa, an evolution of its more affordable J Series of smartphones.
"We saw a growth rate in the category of over 190% in the A Series last year, with Samsung selling in excess of 4 million A Series products [in South Africa]," Hume said.
"We believe that 2020 is going to continue in that vein with continued growth coming out of that segment. This mid-tier segment is becoming the battleground in the mobile category. We've got a plethora of competitors coming into that market," Hume explained.
Samsung also on Thursday introduced the Galaxy Note10 Lite to the SA market, a more affordable version of the Note10 which was released last year. The Note 10 Lite will cost R12,999 ($905) compared to about R18,999 ($1,322) for the original Note10.
"The power of the Note10 Lite and its famous S Pen is now accessible to more people in South Africa," Hume said.
— Paula Gilbert, Editor, Connecting Africa