Is Vodacom Making a Play for Cell C Customers?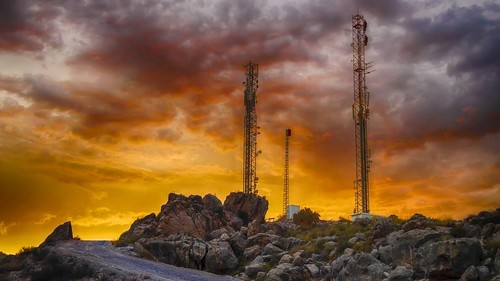 South African telecom operator Vodacom may be looking to take over some of struggling rival Cell C's contract customers, at least according to the rumor mill. A
Bloomberg report
quoted inside sources saying talks on the possible deal are still at an early stage.
Bloomberg reported that Vodacom would gain just over 1 million high-paying subscribers from the deal, a move that would strengthen its position as South Africa's telecom market leader.
Connecting Africa reached out to Cell C to verify the story, but its spokesperson responded that "Cell C does not respond to speculation". Vodacom also declined to comment, as did Cell C's biggest investor, Blue Label Telecoms.
Cell C has been struggling financially and Blue Label Telecoms last year wrote down its R5.5 billion (US$380 million) investment in Cell C to zero after South Africa's number three mobile operator reported a significant net loss. (See Blue Label Gets Real About Cell C and Cell C Puts Brave Face on Massive Loss.)
"Considering the state that Cell C is in, these rumors may be true," Sabelo Dlamini, senior manager for research and consulting at IDC Sub-Saharan Africa, told Connecting Africa.
He says that Cell C seems to be repositioning itself away from being a fully-fledged telco, so the deal could make sense. For Vodacom it would also be a good move for it to expand its customer base because contract (postpaid) customers are a more lucrative base than pre-paid.
Vodacom already had around 6 million postpaid customers as of the end of September 2019, but more than 37.8 million prepaid users. Gaining 1 million postpaid customers from Cell C would help it jump ahead of MTN which had about 5.87 million postpaid users at the end of June 2019.
Ofentse Dazela, director of pricing research at Africa Analysis, believes that Vodacom is likely to gain more than Cell C out of a transaction of this nature.
"Cell C's postpaid customers generated approximately R3.6 billion ($250 million) in revenue (FY to May 2019) which equals approximately 31% of mobile revenue and 25% of service revenue. This is about 1 million customers out of approximately 14 million active customers (excluding the MVNO subscribers on the Cell C network)," Dazela breaks down the numbers.
"The Cell C postpaid customers are comparable in value to the Vodacom and MTN customers with a monthly average revenue per user (ARPU) of over R230 ($16) and appreciating. They would likely be loyal customers for Vodacom, securing annuity income for Vodacom. The gain of the 1 million postpaid customers would also put Vodacom ahead of MTN as the MNO with the largest postpaid customer base in South Africa", Dazela adds.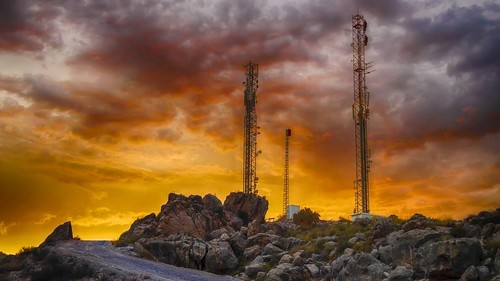 Saving money
Dazela points out that the positive for Cell C would be cutting costs as postpaid customers typically carry higher costs per customer, such as handset subsidies and retail shops for sales and customer service etc.
"The deal would allow Cell C to generate some needed revenue to pay part of its debt and/or generate revenue for capex and opex and allow the MNO to save some costs going forward. The downside is that it would lose a valuable revenue stream. If the rumor is true, it may mean that Cell C is desperate to access funding in the short term and willing to sacrifice future revenue, in order to address immediate requirements," he explains.
Speculating on the cost of the deal Dlamini says the value will likely be based on the size of the contracts and the duration left and "Vodacom may not have to pay more than the value of the contracts from Cell C."
Dazela adds that it may be less expensive for Vodacom to acquire the Cell C postpaid customers as a "bulk" deal than try to churn them away from Cell C because "the cost of winning customers from competitor operators can be high in terms of marketing spend."
"Vodacom could also wait to see if Cell C fails entirely and then pick up some of its customers, but there is no guarantee that a large portion of these subscribers would not opt to go to MTN or Telkom Mobile or even Rain," he adds.
Both analysts believe a deal like this would entrench Vodacom's dominance in the market, but Dlamini says this will be for a short period of time "as some of these subscribers may have to reconsider the options at the contract renewal stage because Vodacom was not their choice at a first place."
Offers abound
In November, Cell C rejected a buyout offer from Telkom which would have combined South Africa's third and fourth biggest operators. (See Cell C sends Telkom packing.)
"Cell C seems to be a company with a turnaround strategy that they believe in, and the Telkom offer did not fit within their plans," Dlamini says.
"Cell C seems to be addressing areas that may be costly to run within the business. It is discarding these so that it can run a more streamlined business with the plan to clear things out and rebuild the organization therefore the Vodacom offer seems to be more appealing to the Cell C's turnaround."
However, Dazela believes that Cell C, and very likely its creditors, would have been better off accepting the Telkom offer, "rather than try to survive on its own by continuing to restructure and recapitalize the company, and search for new operational models".
Cell C is also reportedly still in negotiations with a local investment firm called the Buffet Consortium to try recapitalizing the telco.
Dazela's outlook for Cell C in general is "on the negative side".
"One could argue that Cell C's subscribers is the only asset of any value at Cell C. (In case of a sale, its spectrum may have to be returned to ICASA.) The two options for Cell C are either to sell the company, the quicker the better, or become a pure service provider/MVNO leveraging its brand value to continue attracting a certain profile of customers. In case of the latter, Cell C would also need to focus on clever product/service packaging and bundling, as well as very high customer service levels as a differentiator in the market", he concludes.
— Paula Gilbert, Editor, Connecting Africa