CompCom data war could backfire on smaller players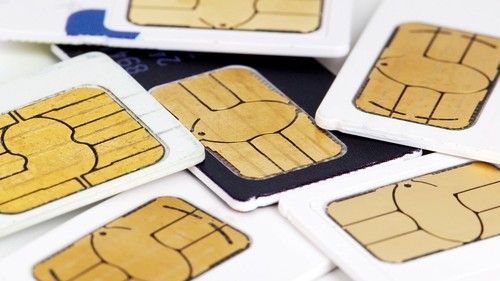 If Vodacom and MTN halve their data prices like the South African Competition Commission (CompCom) is demanding, it could actually be a bad thing for the two smaller operators -- Cell C and Telkom -- who could find it difficult to hold onto customers and make profit.
"If MTN and Vodacom were forced to reduce their data tariffs then the growth in data price competition will make it even more challenging for Cell C and Telkom to grow market share," says Derrick Chikanga, senior analyst at Africa Analysis.
"As such, the low pricing strategy currently used by the two smaller operators could become less effective if larger incumbent operators are compelled to reduce their prices."
This week the Commission published the final report from its Data Services Market Inquiry, along with recommendations for sweeping changes to South Africa's data pricing, singling out MTN and Vodacom for excessive pricing and for having too much market power compared to the challenger networks.
Among the long list of recommendations was that MTN and Vodacom need to drop their data prices immediately "in the region of 30% to 50%" within two months, or face prosecution. (See SA Competition Commission Forcing MTN & Vodacom to Cut Data Prices and Free Data for All: SA Competition Watchdog.)
Sabelo Dlamini, senior manager for research and consulting at IDC Sub-Saharan Africa, agrees that if MTN and Vodacom do what the Commission suggests, "both Cell C and Telkom will have challenges in retaining the customers."
Cell C is already in a bad financial position -- reporting a massive loss of R8 billion ($534 million) for its financial year that ended in May 2019 -- and lower prices from Vodacom and MTN would not do it any favors. (See Cell C Puts Brave Face on Massive Loss.)
"Cell C's challenges will worsen if they will have to drop their prices further in order to compete with reduced MTN and Vodacom prices," Dlamini explains.
"I don't think Cell C can afford to reduce its current tariffs any further, given its financial circumstances. Considering the well documented problems that have emerged from Cell C in recent months, the company will probably not seek to intensify price-based competition soon, but will likely prioritize cash flow improvement, reduction of operational costs and to timeously service its debt obligations," Chikanga adds.
Thecla Mbongue, senior research analyst at Ovum Middle East and Africa, says that the negative impact on Cell C could in fact be used by MTN and Vodacom to defend themselves against the CompCom's recommendations.
"Cell C is indeed one operator with lower tariffs, but where are they now in terms of profitability?" she points out.
Independent analyst Charley Lewis says that he is sure Cell C is regarding the implications of the findings "with some trepidation."
"But Cell C's woes are caused by a range of other problems that have undermined its ability to be a price leader in the market.
"In any event, the Commission needs to act in the broad public interests: that means ensuring benefits to consumers and the economy at large, and protecting the effective and competitive functioning of the market as a whole, rather than of individual players in that market," Lewis adds.
He says South Africa is still a "highly concentrated duopoly market structure, as the woes of Cell C in particular, and Telkom to a lesser extent, demonstrate."
"While you cannot blame Vodacom and MTN for their success, you do need to regulate the market in the public interest, rather than for the benefit of individual players," Lewis says.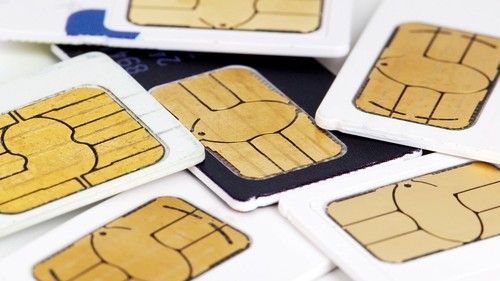 Unintended impact
The Commission may be trying to act in the public interest but Chikanga thinks its recommendations could have long-term repercussions on the overall development of the telecom market in South Africa.
"Local operators invest a lot of capital annually into network development and ensuring the delivery of high quality services. Both MTN and Vodacom have invested extensively in both 3G and 4G/LTE infrastructure over the years, to ensure extensive service coverage in South Africa. The anticipated wide-scale deployment of 5G infrastructure in the medium-to-long term will require even greater investment in connectivity infrastructure.
"As such, these recommendations could have a limiting impact on the ability of operators to effectively deliver on their mandate of providing widespread connectivity to the majority of the population in South Africa," Chikanga explains.
Mbongue says that overall the recommendations lean towards consumers' demands, which is not surprising.
"Data tariffs are indeed high, but South Africa is a country where authorities are usually inclined to give the impression that they defend the mass and the oppressed," she says.
Lewis however believes an intervention in the data services market is long overdue.
"Sadly the Independent Communications Authority of South Africa (ICASA) has shown little appetite to take on the operators in the way they so successfully did on mobile termination rates," he says.
"I think the findings of concentration, dominance and problematic pricing on the data services market by the Commission are well justified. The recommendations are both wide-ranging and far-reaching, but constitute a sensible series of proposals to address multiple problems, both immediate and long-term, affecting the functioning of the data services market," Lewis adds.
He says there are some innovative proposals among the recommendations including free "lifeline" basic data access for consumers; the abolition of the current highly-skewed, tiered pricing on smaller data bundles that makes data access so affordable for poor consumers; and mandatory zero-rating of public benefit content. He says these are "are highly important steps to ensuring universal, affordable access to the Internet, to data services and to extending the benefits of the information society to all."
Unfair interpretation?
Some operators have argued that the Commission's comparison of SA pricing with other African countries is not entirely accurate as it did not take all factors into account. (See MTN & Vodacom Hit Back at Data Pricing Report.)
"Most findings were accurate but the comparison against other African countries was unfairly interpreted," Mbongue believes.
She says that if we take the example of pricing comparison between markets where MTN and Vodacom operate, it is unfair to assume that tariffs are too high in South Africa because they are lower in countries like the Democratic Republic of the Congo (DRC), Guinea or Nigeria.
"If we want to do accurate comparisons, then we should factor in consumers' average income across all markets including South Africa, where it is far higher than in most other markets," she explains.
"Hence, tariffs charged might be lower in other countries but profit and/or margins level would vary. At the same time, having looked at the other African countries listed in the reports, such as Ghana, Rwanda, Nigeria, Uganda or Zambia, we can first draw a pattern of markets where competition has been tough and/or where regulators had a stronger impact on fixing data tariffs.
"In the meantime, South Africa has remained a near-duopoly for ages. On the other hand, we can see that DRC -- where the average population income is far lower than in South Africa -- still ranked as more expensive than South Africa," Mbongue says.
Dlamini also does not believe the country comparisons are fair.
"In South Africa both MTN and Vodacom invested immensely in deploying infrastructure and using innovative spectrum re-farming mechanisms which would have been less costly if the spectrum was available.
"An example is comparing South Africa and Rwanda's operations, but the Rwandan telecom market is totally different, even the geography -- the country is 26,338 square kilometers and South Africa is more than 1 million square kilometers. As such infrastructure investment will be totally different in the two countries, which directly links to data pricing," Dlamini adds.
— Paula Gilbert, Editor, Connecting Africa