Safaricom Planning E-Commerce Expansion in 2020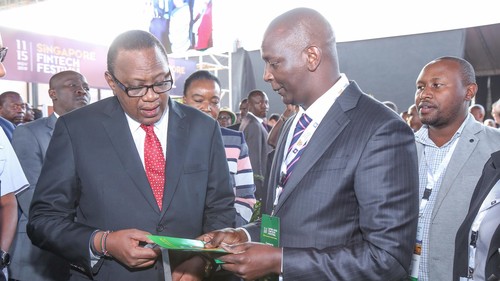 Kenyan telecoms operator Safaricom has announced plans to expand its e-commerce proposition, Masoko, to other countries in Sub-Saharan Africa by 2020.
Safaricom chief financial services officer Sitoyo Lopokoiyit made the announcement at the inaugural Afro-Asia FinTech Festival in Kenya this week, but did not specify which countries the expansion would target first.
Lopokoiyit said the plans fell in line with the expected growth of smartphones in the region, saying that by the end of 2020 Sub-Saharan Africa is expected to have more than 525 million smartphones in use.
"As a digital telco, we see endless possibilities for business beyond borders. We are currently reviewing our e-commerce proposition Masoko to ensure that we are positioned ready to take off," said Lopokoiyit.
"Through the mobile phone, and with its penetration in Kenya at 100%, most families have access to at least one mobile phone, making it possible to use these devices as powerful tools for social and economic development."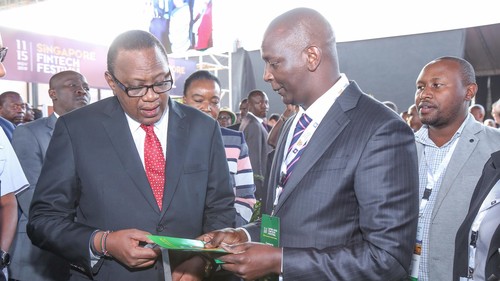 The Safaricom group launched Masoko, which means "markets" in Swahili, in November 2017 with the aim of providing local merchants with an online channel to sell products to mobile phone and computer device users in Kenya. (See Safaricom Opens Its Digital Market.)
"Masoko hopes to unlock the untapped e-commerce market in Kenya by connecting consumers, merchants and vendors to each other using a powerful online portal. We are currently starting with close to 200 vendors offering over 20,000 products," Joe Ogutu, director of strategy at Safaricom, said at the launch.
Six months later the group said it had reviewed the quality of its vendors and products and these had dropped to 89 active vendors and 15,000 stock keeping units.
Safaricom's ambition for the Masoko platform is to bring the market to small businesses wherever they are in Kenya, and to give them access to opportunities presented by the rapid growth of e-commerce across the globe.
"As a telco, we are purposed to transform lives by investing in technology and knowledge that will widen the reach of the possibilities they have witnessed in the last two decades to reach right across Africa, using that pocket-sized gadget," added Lopokoiyit.
This week's expansion announcement follows the March partnership with Chinese-run online store AliExpress.com, which is part of the Alibaba Group. The deal allowed Kenyans shopping on AliExpress to pay for their purchases using the extremely successful mobile money platform M-Pesa. (See Safaricom, Ant Financial Enable Alibaba Trading Using M-PESA.)
"M-Pesa today has over 27 million customers, it contributes about 6% of the GDP of the country and we have opened the platform to fintechs and today over 16,000 developers have access to the platform. So innovation is not about Safaricom, innovation is about allowing the fintechs to actually develop relevant products and services for customers," Lopokoiyit added.
"We have opened up our platform. Today the APIs are publicly available, and SMEs can go and test and connect to the platform directly. There is a sandbox where they can try out the services after which they can apply to plug in to the system formally. Depending on the SME and their technical skills, they can connect within ten minutes to the M-Pesa platform," he said.
— Paula Gilbert, Editor, Connecting Africa