SA minister promises swift action on spectrum & digital migration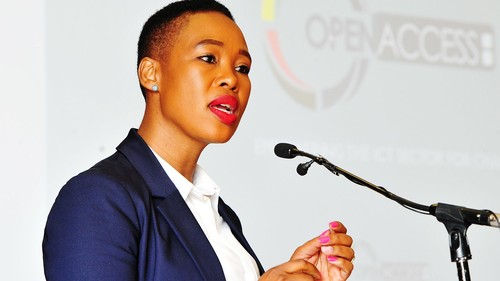 South African Minister of Communications and Digital Technologies, Stella Ndabeni-Abrahams, has made big promises when it comes to deadlines for assigning high demand spectrum and South Africa's extremely delayed digital migration process.
The minister was giving her Budget Vote Address in Parliament in Cape Town and promised that she would "within the next seven working days" issue the department's final policy direction on spectrum to the Independent Communications Authority of South Africa (ICASA).
"As the international ICT community prepares for the World Radio Conference that will be held in Egypt in October 2019, plans are afoot for South Africa's participation in the discussions in SADC, Africa and International Fora to ensure that this time we are not left behind and do not delay our people and country the meaningful role they can play as 5G is not only telecommunications based but cuts across all sectors," she said.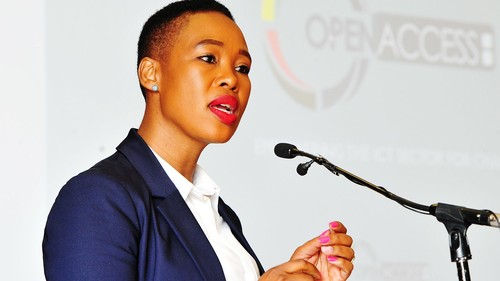 South Africa's mobile operators have been waiting for more than a decade for more high-demand radio frequency spectrum to be released by government. As the world moves swiftly towards 5G, South African mobile operators are still waiting for 4G spectrum to be licensed, and telcos have up until now been forced to refarm 2G and 3G spectrum to provide 4G in the country.
Last month South African President Cyril Ramaphosa promised that within 30 days the country would finally get some concrete direction when it comes to mobile spectrum allocation and Ndabeni-Abrahams has now given an even shorter deadline to her department. (See SA President Promises Spectrum Policy Direction Within 30 Days.)
Ndabeni-Abrahams also promised that within 90 days, the department will present the reviewed broadcasting digital migration delivery model in order to enable the swift release of the high demand spectrum needed for the rollout of broadband and effective digital terrestrial television (DTT) migration.
In 2006, South Africa committed to the International Telecommunication Union (ITU)'s June 2015 deadline for all countries to switch from analogue to DTT. However, SA missed the deadline and four years later the country has still not migrated to digital TV to free up radio frequency spectrum that could be used for mobile broadband services.
— Paula Gilbert, Editor, Connecting Africa