Building a green Africa and bridging the energy gap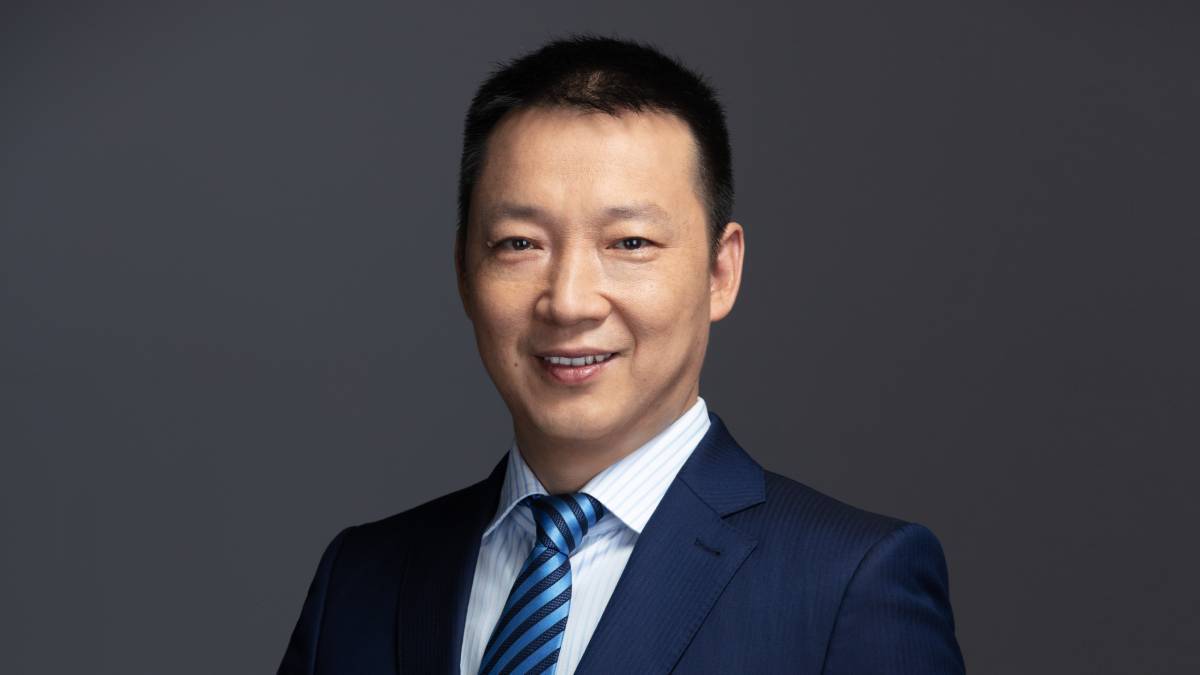 The goal of carbon neutrality will likely bring weighty changes to the global political and economic climate, including in Africa, as countries work to achieve net-zero carbon dioxide emissions.
Connecting Africa sat down with James Li, member of the supervisory board and president of global marketing, sales and services for Huawei Digital Power to talk about how green ICT can profoundly impact African markets.
Connecting Africa (CA): If Africa wants to achieve carbon neutrality, what are the key ways of doing this?
James Li (JL) : There are three important directions to achieve carbon neutrality.
Through the carbon compensation mechanism, the carbon emissions generated are equal to the carbon emissions reduced in other places. For example afforestation and the purchase of renewable energy certificates.
Using low carbon or zero carbon generation technology is another. For example, the use of renewable energy, to avoid burning fossil fuels and emissions of carbon dioxide into the atmosphere.
Another example is that diesel generators should be phased out gradually, for the 30 million diesel generators in Africa, the proportion of power generation by diesel generators should be reduced as much as possible.
The ultimate goal is to use only low-carbon energy, not fossil fuels, so that the amount of carbon released and absorbed back to the earth will reach a balance without increasing.
The third is emission reduction and energy efficiency improvement. Using digital, intelligent and other new technologies to improve the energy efficiency of African communication sites and reducing the power usage effectiveness (PUE) of African data centers, make efficient use of energy and reduce carbon dioxide emissions.
CA: Under the goal of carbon neutrality, with more resource input from countries and industry organizations, energy-related technologies have developed rapidly. What is your view on the direction of development and future trends in the energy industry?
JL: The transformation of digital energy structure, low-carbon, electrification and intellectualization are the primary ways to realize carbon neutralization.
Low carbon at the production end. Since 2018, the per kilowatt hour (kWh) cost of renewable energy such as photovoltaic (PV) has decreased rapidly in the world, which is significantly lower than the cost range of fossil energy. Africa has abundant solar resources, with on average 6 hours of sunshine.
PV will become the main energy source and will play a key role in energy transformation by becoming a common source of energy for all.
On the consumer side electricity will gradually replace traditional fossil energy consumption. It is predicted that the use of renewable energy will surpass that of oil in 2050, and the proportion will increase from 20% in 2017 to 49% in 2050. Among them, green manufacturing, green building and green travel are important growth engines of electrification.
Intelligent management is also key, with the increase of new energy penetration, the traditional stable power grid will face great instability. Intelligent technology is needed to realize intelligent coordinated dispatching of source network load storage; intelligently charging and discharging the batteries with low and high grid tariff respectively to save on energy bills; make uncertain power grids more stable and reliable; improve power efficiency; and reduce energy cost.
CA: What specific implementation opinions does Huawei have for the best practice of energy saving and emission reduction in Africa?
JL: We want to ensure the decarbonizing of the African economy with an all scenario zero carbon solution.
For telecom sites it is important to make them 5G ready and improve energy efficiency, and we are mainly focusing on countries such as Egypt, Morocco, Algeria, South Africa and Niger.
For data centers, the existing data centers must be upgraded with high efficiency and colocation capabilities, mainly in countries such as Egypt, Algeria, Ethiopia and South Africa.
In Africa, the lithium battery rate is only 9%, and the average theft rate of batteries is 10%. The lead-acid batteries should be gradually upgraded and replaced according to the life cycle, releasing the full potential of energy storage.
Africa also has a large space for site energy efficiency improvement, with an average site energy efficiency of 60% and an average PUE of 2.0 in data centers. Improving site energy efficiency and optimizing the data center PUE is top priority for efficient energy structure in Africa.
CA: Africa has abundant green energy resources and great market potential – the same photovoltaic program has twice the average power output in Africa than in Europe – but more than 50% of the people in Africa still have no stable power supply. But we see capital and technical issues restricting development, so do you have any suggestions to change this?
JL: First, strengthen policy support. Many African countries have introduced measures to develop low-carbon economy, and the Egyptian government has continuously introduced measures to encourage the generation and utilization of renewable energy, reducing carbon emissions by up to 10% by 2030.
The national photovoltaic assistance program "solar household system" supported by the federal government of Nigeria has recently been officially implemented It aims to provide clean electricity for the people who lack electricity in remote areas. It is estimated that about 25 million people will benefit from it.
Morocco, Nigeria, South Africa and other countries are in the process to issue green sovereign bonds and promote green investment. Policy makers are taking active measures to enter the global green financial market.
Secondly, we need to accelerate the introduction of green, efficient and reliable technology. In the process of green transformation, African countries do not have to go through every intermediate stage of technology development, they can directly obtain the latest technologies available in the market, and introduce advanced solution suppliers in the industry, providing an important path for the development of new energy.
I believe that as long as both internal and external forces are driven simultaneously, Africa is not only likely to give full play to its resource advantages, release its market potential and promote sustained economic growth, but also likely to become an important part in the development of global green energy.
*Top image is of James Li, member of the supervisory board and president of global marketing, sales and services for Huawei Digital Power (Source: Supplied).
This content is sponsored by Huawei.