Africa's banking industry is experiencing a revolution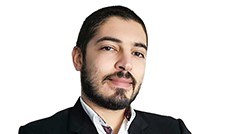 According to market research company Omdia, the number of mobile subscriptions exceeded 1.1 billion in 2020 with a population penetration of 85% in Africa. Mobile phones are becoming an inseparable part of Africans' lives and playing an increasingly more important role.
However, the number of people with mobile phones still far outstrips the number of people with bank accounts. With such a high level of mobile network accessibility, digital banking via mobile phones is the logical channel to enable entire populations to access the benefits of a full range of financial services.
The revolution is coming
Wiseasy, a digital banking and payment builder, recently launched a report called A Whole New World: Banking's Digital Future, which says that in Africa, digitization will play a major role in addressing the issues of poor bank service coverage and very low engagement with the formal economy.
Smart point of sale (POS) bank counters will provide basic account opening, transfers, deposits and withdrawal operations for wider sections of the African populations, with the use of digital wallets already rising in major cities.
Nigeria's Okra recently received US investment to grow its role as Africa's first API integrator between banks and fintechs, while Kenya-based digital transactions firm M-Pesa grew revenues by 12.6% between 2019 and 2020 to reach almost US$1 billion.
Like Tencent and Ant Financial in Asia, M-Pesa is now using consumer transaction information to establish micro-lending and micro-financing products based on credit-scoring. This model is being replicated across Africa by operators like Airtel and Orange.
The advantages of digital banking
The natural cost advantages and business flexibility inherent in fully digital service delivery not only reduces the investment threshold to enable the expansion of a bank's digital network, but also helps the bank to innovate.
Compared with traditional banking system, digital banking relies heavily on mobile Internet and the functions and services embedded in the smart POS terminals instead of heavy costly computers and banking systems. Smart POS can be as reliable as the old systems with military-grade security protection, high data-processing performance and multi-sensing ability.
Recently, Lesotho Postbank (LPB) adopted Wiseasy's smart POS terminals and successfully upgraded its core banking system – Flexcube – and brought in many digital and smart services including mobile banking, online banking, mobile wallets, merchant bankcards and agency banking.
To help expand the range of banking services available in the country, LPB has opened more than 500 banking outlets in 14 major cities and towns, and branches have also been set up in South Africa. These outlets and branches have been equipped with smart POS devices, which are used to pick up new customers and validate their identities using e-KYC software and smart sensors for fingerprint scanning and other biometric factors.
What's even better is that smart POS is portable and has lighter hardware for banking services which makes doorstep banking possible.
Thanks to the Android system of smart POS, these terminals are multi-purpose and highly capable. This means that banking services like withdrawals and deposits can be integrated into segmented scenarios and that value-added services can be realized. As Brett King puts it in his book Bank 3.0: "banking is no longer somewhere you go, but something you do" – a complete change from what we've known to date.
Accessibility for all
Unlike traditional bank outlets, digital bank outlets will go deep into the community, like convenience stores, gas stations, and barber shops, meaning that residents will enjoy convenient banking services and can pay various kinds of utility bills at home. It is foreseeable that digital bank outlets equipped with smart POS terminals could be found on every street corner, providing brand-new services and living experiences to residents.
With more and more users adopting these fast, convenient and safe banking services, the banks should prepare to embrace the chance to expand their services. Smart POS terminals with cloud operations and intelligent sensing functions such as GPS, NFC communications, 3D light camera modules etc. are accelerating this revolution and expanding it to wider scenarios.
Wiseasy, a digital banking and payment builder, has provided integrated and customized digital banking solutions to many banks in Africa including Lesotho Postbank. However, as technology continues to improve, the gap also widens for those who are left behind.
A number of emerging technologies will combine to redefine the bank-customer relationship forever. We cannot really predict how it will be, but the only thing we can be sure of is that the revolution of digital banking is coming.
— Riad Laqlach, CTO, Wiseasy
This content is sponsored by Wiseasy.