Africa's mobile operators need better roaming monetization for growth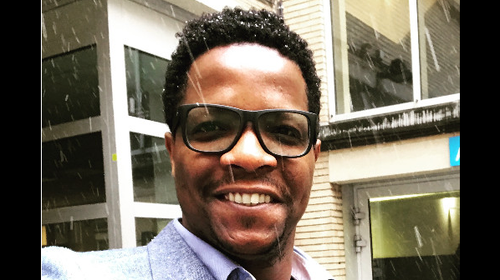 Mobile operators across all key African markets have seen a steady upswing in the use of roaming services in recent years. Operators who can monetize the roaming business can increase average revenue per user (ARPU), enhance customer loyalty and grow the bottom line.
Although COVID-19 has had an impact on roaming numbers, as borders start to reopen, better monetization of roaming that is taking place will be even more important. The moment is now: with 24x7 Internet use, consumer mobility and the gradual preparation for Internet of Things (IoT) deployments, the scene is set for unprecedented demand for international roaming.
So, what are the barriers to effective monetization of roaming?
Firstly, gaps in quality of experience lead to subscribers switching off while overseas, except for VIP subscribers, who are price insensitive but for whom quality of service is paramount. Profitability will stabilize through a balance between the right cost structure and higher service standards to drive customer loyalty. This means uninterrupted coverage, seamless service quality 24x7 at any location, and proactive detection of issues before users are affected.
Secondly, Roam-Like-At Home pricing strategies are exposing operators to more fraud. The ECOWAS West African Free Roaming project has virtually eliminated roaming costs for subscribers, but unfortunately this means that the barriers to international voice fraud have also been significantly lowered.
Data-driven intelligence
Operators must focus on quality of service and fraud protection underpinned by network intelligence as the mechanism for driving new, revenue-generating usage and monetizing current usage. Network performance analytics can yield rich insights that operators can use effectively. With advanced analytics use cases, such as anomaly detection and root cause identification, the best ways to resolve quality issues and protect subscribers can also be determined.
By deploying a state-of-the-art network intelligence and analytics solution, mobile operators can effectively convert their own traffic data into actionable insights that can help with proactive troubleshooting and maintenance.
A solution like BICS SMART Webvision provides full visibility of all network performance and quality of experience issues, including those that are undetected by standard network performance indicators. Network updates from roaming partners which have not been implemented in the operator's own networks is just one example of an issue in the form of a discrepancy that can result in significant revenue losses.
A business intelligence solution is an effective way to pinpoint these issues in advance, growing inbound revenue without affecting inter-operator discounts offered to roaming partners.
A holistic network and business intelligence platform is also an effective way to improve service standards provided to VIP customers. By deploying business and customer intelligence capabilities, operators can proactively understand VIP subscribers' experience at any time and can initiate proactive alerts while moving ahead to resolve network issues before customer complaints are received. Proactive issues management is proven to be an effective way to enhance customer satisfaction and loyalty, while avoiding escalations.
The possibilities are not just restricted to troubleshooting: network performance and subscriber insights also lead to improved customer centricity and better ARPU across the board. For example, data analytics can help operators better understand subscriber preferences and identify services they engage with the most. They can then offer tailored packages that enable them to continue accessing those services whilst abroad.
These could include access to preferred applications and content at a reduced rate. For example, a subscriber who has been identified as travelling frequently between Lagos and Accra could be offered a tailored roaming bundle in these two locations for a fixed daily fee. The operator can even take this one step further and send proactive notifications when usage limits are being reached.
Free roaming initiative
BICS recently joined the Smart Africa Alliance to help implement the free roaming initiative under its One Africa Network project, in a way that is possible thanks to BICS' extensive infrastructure on the continent and its neutral carrier position.
While the benefits of free roaming are undeniable, allowing more citizens and businesses to unlock the benefits of the connected world, free roaming also provides fraudsters with easier access to the international roaming ecosystem. Network intelligence can play an important role in protecting operator revenues, networks and subscribers from fraud. Operators who invest in new business intelligence tools that help them identify symptoms or even precursors of fraud, can save millions of dollars in lost revenues, maintain their reputations, and improve customer loyalty.
Technology has evolved to the point where these network and subscriber intelligence solutions are extremely accessible to mobile operators regardless of the technical infrastructure already in place. BICS SMART Webvision, for example, is cloud-based and easy to integrate with existing systems, requiring minimal upfront expenditure. The benefits enumerated here are just a starting point: the big data journey can yield predictive analytics that help mobile operators understand emerging preferences and address them proactively.
Ultimately, with so many considerations and factors that interplay, there's no one-size-fits-all solution to monetize roaming. However, by asking the right questions and identifying the right tools to gain visibility and transparency over roaming traffic, operators can implement solutions that can help improve roaming revenues and prevent fraud.
— Damion Rose, product manager for Mobile Signaling and Roaming Solutions at BICS.
This content is sponsored by BICS.