How Africa's operators are driving socio-economic development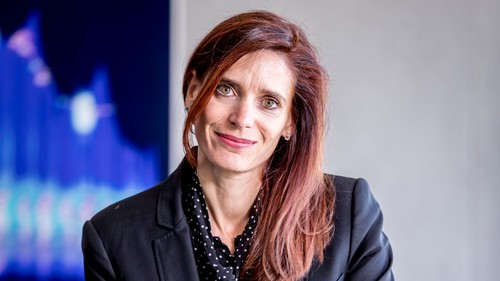 Africa is one of the fastest growing telecom markets in the world. With a
30% annual increase in mobile connections
, it's the second largest mobile market behind Asia.
The region is characterized by the strong uptake of voice, messaging and mobile payment services, and the increasing use of data services as a result of spiking smartphone adoption and the rollout of IoT solutions as an engine for growth and prosperity.
As can be seen elsewhere in the world, the benefits of enhanced connectivity have an important role to play in bolstering trade and fostering intercontinental expansion across Africa. By connecting people, processes, and things to the Internet, collecting and analyzing data, and using these insights to enhance operations, it's possible to deliver significant social and economic benefits. This is being realized by African citizens and businesses, allowing entrepreneurial startups to emerge and flourish – and cost-effective roaming is a key component of that.
Historically, though, this has not been the case. Many have been priced out of roaming in the past, increasing the number of "silent roamers" on operator networks. While efforts have been made to improve the situation, there's still work to be done to address this issue and truly deliver on the full benefits of enhanced connectivity across the region.
Roaming rates are coming down
Africa's huge and varied geographic landscape and high percentage of remote populations have created challenges in connecting the continent. Alongside this, despite the growing adoption of data services, data is still very expensive in Africa compared to the rest of the world. However, both challenges have presented a clear need to solve communications problems, which is why steps have been taken to tackle this and enhance the free movement of people and services.
From a roaming perspective, this has led to several initiatives aimed at decreasing the cost of roaming on a pan-African and regional level. In recent years, the popularity of free roaming has been significant, reflecting continued demand for mobile services from tourists and business travelers and also from roaming Internet of Things (IoT) devices.
In Europe, supported by the Roam-Like-At-Home initiative (RLAH), BICS registered a 600-800% increase in LTE data roaming traffic in the EU. Major initiatives in Africa, like the Free Roaming Initiative, aim to deliver this on the continent, too.
Delivering on the Free Roaming Initiative
BICS recently joined the SMART Africa Alliance to help implement the Free Roaming Initiative under its One Africa Network project, in a way that is possible thanks to BICS' extensive infrastructure on the continent and its neutral carrier position. This will help citizens and businesses unlock the benefits of the connected world and develop Africa's knowledge economy through affordable voice and data roaming rates.
Connected to almost all mobile networks in Africa, BICS has a long-standing presence in the market, reaching 95% of African subscribers directly and enabling international voice, messaging, and data connectivity – creating a strong position from which to help deliver on this initiative.
BICS' network includes several submarine cables across Africa as well as five points-of-presence in Southern Africa, East and West Africa. These points-of-presence enable BICS to sit closer to its customers and, by keeping voice and data traffic in the local area, rather than sending it out of the continent and back, it's possible to deliver high-quality services at a cost-efficient price point.
With enhanced connectivity comes greater fraud risk
There's no doubt this initiative will help swell the rates of roaming across the continent, improving connectivity for millions of subscribers in the region while enhancing business operations and increasing adoption of data-driven services and voice communications. This will introduce a host of new revenue opportunities for operators, too, so there are benefits for all in lowering data roaming costs across Africa. However, this must be balanced against the growing risk of telecom fraud.
Telecoms fraud is a global problem, costing an estimated €28.3 billion (US$32.2 billion) annually. Traditionally, Africa has posed a particularly attractive target to criminals who are bypassing and abusing legitimate players, siphoning profits away from them while capitalizing on an increasingly connected continent by targeting international calls and messages.
Fortunately, where there's a problem there's also a solution. We are seeing increased demand for robust anti-fraud tools which can vastly reduce the number of instances of fraud and therefore lower revenue losses for African operators. Advanced solutions, such as BICS' FraudGuard and Roaming Firewall, enable fraudulent calls and messages to be blocked 24 hours a day, seven days a week, all year round. And, in the case of roaming, can be proactively detected before the call is even made, which avoids financial exposure to the operators.
Similarly, increased connectivity has led to huge spikes in cybersecurity attacks. These too must be mitigated in the right way, and with the right technology, in order to prevent any damage that could impact both consumers and businesses, hindering advances to connectivity.
Bolstering the operator bottom line
By making these changes and charging calls and data access at local rates even while roaming, Africa's operators are not only helping tackle the historical connectivity challenge on the continent but also accelerating the development of a truly digital society. By reducing the cost-related barriers to roaming adoption and tackling fraud challenges head-on, operators also stand to increase revenues and grow their bottom lines – all while contributing to Africa's future success.
Related posts:
— Clémentine Fournier, VP Sales Africa at BICS
This content is sponsored by BICS.