Ericsson's 2020 African Growth Plans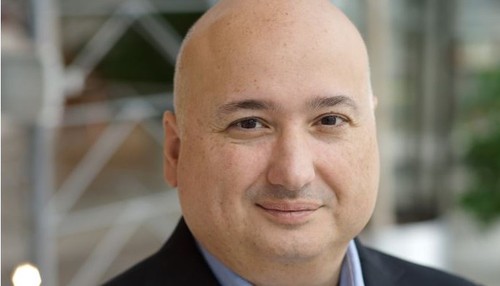 Africa represents a huge growth opportunity for Ericsson – from increased 4G coverage to future 5G rollouts and rising fintech adoption – the company is eager to grow its business and presence on the continent.
This according to Fadi Pharaon, president of Ericsson Middle East and Africa, who chatted to Connecting Africa about the group's strategy for growth on the continent.
Connecting Africa (CA): What are some of the key African insights to come out of the latest Ericsson Mobility Report?
Fadi Pharaon (FP): Africa remains the fastest growing mobile market in the world. According to our Ericsson Mobility Report, by 2025, in Sub-Saharan Africa mobile broadband subscriptions will increase to reach around 70% of mobile subscriptions, with increased 4G coverage and uptake being the main engine. Driving factors behind this shift include a young and growing population and availability of lower priced smart and feature phones.
The continent has emerged as one of the strongest adopters of innovation, with the rapid rise in usage of technology and smartphones. Just look at how mobile money was initiated in Africa and is now surging all over the continent.
Moreover, Africa has come a long way in its digitization journey – from mobile telephony to broadband, and from connecting to digitizing key economic sectors, jobs, education, healthcare, government and society in general.
CA: What do you see as the greatest risk to African economic development, and what role could the telecoms sector play in mitigating this?
FP: The risk is for sure the current slowdown in global trade caused by the COVID-19 restrictions. Add to that the presently depressed oil prices which could affect the GDP of certain oil exporting countries. That said, the continent's median age is just 21 years. A young and growing African population with savvy digital skills and behavior could offset some of these adverse trends and indicate favorable growth for telecom and ICT services.
The current COVID-19 restrictions have demonstrated the benefits of a digitized economy, facilitating working from home as an example. This could prove to be an opportunity for Africa to accelerate its journey towards raising the role digital and telecom services play in a socio-economical context.
CA: So, knowing both the opportunities and challenges, what is Ericsson's primary focus in Africa?
FP: Africa represents a world of opportunity for us at Ericsson and we are eager to grow our business and presence in the continent. We see a real potential in African markets when it comes to 4G and fintech adoption. To address that, we focus on supporting our customers in the African markets with relevant and cost-effective 4G solutions and services, all while adapting to Africa's requirements.
CA: 5G is a hot topic globally. What is the state of 5G roll-out by Ericsson in Africa?
FP: Ericsson is continuously working with our partners to identify and create 5G use cases relevant to the market in question. One of our first major steps towards rolling our 5G in Africa was the announcement in November 2019 that Ericsson had been selected by MTN South Africa as a 5G network modernization vendor. We are still a few years away for any major 5G deployment in Africa, although the application of fixed wireless access, meaning using 5G as a way to offer high speed broadband to homes, could be suitable for those markets.
CA: You've previously mentioned that it is important to Ericsson to 'show value towards customers.' What do you mean by this?
FP: Ericsson focuses on assuring best performing networks, while also offering the best digital services and solutions to our customers. Our aim is to create a unique customer experience evolving from networks adopting automation, artificial intelligence and analytics. One of our focus areas also is reducing time-to-market and flexibility in launching services for our customers towards their subscribers. From an operations perspective, we focus on driving service delivery efficiency through adoption of advanced tools.
CA: Mobile money has historically been very successful in Africa. Does Ericsson have a role to play in this space?
FP: According to a recent study by GSMA, mobile money is central to the mobile industry's contribution to 15 of the 17 United Nations Sustainable Development Goals. At Ericsson, we have been incredibly proud to see Ericsson's mobile money services introduced by our customers to several African communities to address challenges faced by unbanked communities. We believe that easy access to Mobile Money can make a tangible difference in the lives of unbanked communities. We will continue our focused growth of mobile financial services so that our service provider partners reach out to more communities across the continent.
CA: You've operated in South Africa, and across the continent, for decades now. What success stories can you share with us?
FP: Our work in South Africa is a great success story example. Ericsson has been a proud partner to one of South Africa's largest mobile network providers since 1994. However, our South African success story is not just a commercial partnership; we believe we have made a tangible difference to South African society. When former President Nelson Mandela called on the private sector for help in developing education in marginalized communities in the 1990s, Ericsson heeded the call and we have been active ever since.
Our Connect-to-Learn program is positively impacting South African girls in schools today. In Diepsloot, a disadvantaged community outside Johannesburg, Ericsson has built an e-hub that brings together entrepreneurs, innovators and society. Just this year, we introduced robotics in the hub. This is what we mean when we say we're committed to giving back to society.
CA: What role do you play in the area of managed services in the Africa region?
FP: Many of our customers across the globe choose us to run their networks and IT operations on their behalf and that is what we call "managed services." In Africa, we see a big potential to expand our managed services business across the continent. With an increasing complexity brought by advanced technology, paired with ever higher expectations by the end-users, our managed services could bring to bear all of our global best practices to the service providers' networks. Proudly we have a large managed services footprint with key customers in Africa such as MTN, Orange, Moov and Airtel. Our investments in managed services will continue and will pave the way for continuous high-performance services to African service providers.
— Fadi Pharaon, President, Ericsson Middle East and Africa
This content is sponsored by Ericsson.