Innovation Without Information is Destined to Fail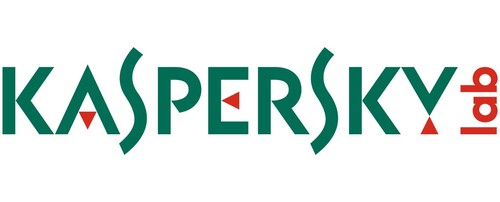 The relentless march of technology innovation shows no sign of halting. Recent history points to a future of technology, with the continued proliferation of social media, Internet of Things, and artificial intelligence all threatening to change our landscape for good, and the winners in this new landscape will understand and prepare for the implications of this technology. The massive increase in cybercrime and fraud over the years has highlighted the challenges businesses face across all industries.
The rise of Information Technology in the early 1990's promised massive efficiency savings and competitive advantages that we had not seen before. In reality, organisations of all shapes and sizes invested heavily in technology and waited for the benefits. Undoubtedly this investment did provide efficiencies that are rightly celebrated. Those that did not invest in technology often died, with widely quoted failures including Blockbuster not buying Netflix when they had the chance, and ToysRUs outsourcing their Internet sales to Amazon – ensuring the consumer became used to purchasing toys online.
However, while efficiencies were created, competitive advantages often did not materialise. Why is that? Well, it's because organisations ignored the fact that Information Technology wasn't just about Technology – in other words, they forgot the I in IT. In recent years we have seen the rise of the information age, where giants of the industry are information-based, rather than relying on technology. You're probably thinking of Google and Facebook as good examples of this, and you would be right. However, there are other examples that are not instantly recognised. Amazon house huge amounts of data on customer preferences, Uber know all about your movements, Airbnb know your favourite type of holiday and what you will typically spend, Dell have masses of information on the supply chain, and even Tinder has data on how good-looking people think you are and can advertise based on that information.
Hence, people now see information as the new oil. This comes with serious implications. Fraud losses are now in the tens of billions of dollars globally, with South Africa credit card fraud alone increasing to R436.7 million in 2017. The technology changes are partially to blame for this, as consumers seem very happy to share personal information online without any thought on how this can be used for bad. However, this alone is not to blame. The Internet of Things is becoming the norm, with Gartner predicting 95% of manufactured goods will be connected to the Internet by the end of 2020. Of course, security will not be part of the design for the majority of these goods as the rush to release new products tends to trump security. My current toothbrush has the ability to be connected to the Internet – is that really needed? What's the harm anyway? Well the sharp increase in Distributed Denial of Service (DDoS) attacks based on smart goods suggest there is harm. The first large DDoS attack only happened 2-3 years ago, but now these are commonplace and blamed for the massive rise in such attacks.
So as African economies continue to emerge and grow, there have to be lessons that are learnt. Firstly, to succeed, information is oil. Innovation without information is destined to fail, so be aware. However, the implications of processing large amounts of data are enormous, so be ready to protect and nurture that data. The future depends on it.
— Tim Ayling, Global Head of Fraud Prevention Solutions, Kaspersky Lab

Hear from Tim Ayling at AfricaCom 2018, where he will present on Unlocking the value of data: the risks involved in putting big data at the heart of your digital transformation strategy.