Learning from India's Smart Feature Phone Revolution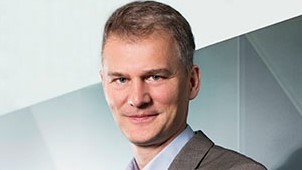 Figures from the GSMA revealed that in 2017 Eastern Africa had the world's lowest smartphone adoption level at 25%, compared to the global average of more than 50%. The $100-$200 price for a smartphone is preventing 64% of the continent's population from upgrading their 2G voice and text-capable phones to 3G/4G devices that can access the internet, and "market pressures alone will not bring down prices to a level that makes smartphones affordable for low-income groups in the near future."
Rather than forcing people to choose between a feature phone without internet access, or a budget smartphone with a limited user experience, a different approach that has been successfully rolled out in India can provide inspiration.
In 2016, operator Reliance Jio launched the JioPhone, a smart feature phone that has all the essential capabilities of a smartphone but without the price tag. JioPhone users can access fast internet via Wi-Fi, 4G, and LTE, with Bluetooth and GPS networks also enabled. Users can make payments using NFC and access local and international apps in the JioStore. The device even comes with video capability. Besides device affordability, monthly costs for data are the other key consideration for users in India. With this in mind, Reliance Jio introduced a plan specifically for JioPhone customers. Its price is slightly more expensive than a voice+text-only plan, but a lot cheaper than a regular smartphone data plan.
The cheapest plan costs just US$0.75 per month which includes 1 gigabyte of data. For US$2.35, the user gets a whopping 42GB (1.5GB per day). This matches perfectly with research that shows the sweet spot for emerging markets lies around $2.5 per month.
The combination of an affordable device with a rich user experience plus a tailored data plan for smart feature phone users has proved to be an excellent way for people to get their first taste of the mobile internet. With an estimated 50 million JioPhone users connected by the end of this year, the Reliance Jio model is an inspirational case for all participants in the telecommunications industry on how we can bring the other half of the world's population online. While every country is unique, it's my hope that similar cases will emerge across Africa in the coming years through innovative partnerships between carriers, manufacturers, content providers, and other players in the mobile ecosystem.
— Sebastien Codeville, CEO, KaiOS Technologies

At AfricaCom 2018, KaiOS Technologies is a sponsor of the 20/20 Technology Forum and will be demonstrating its range of smart feature phones. For more information and to arrange a meeting at AfricaCom, email [email protected] and [email protected] for details.