Tunisia Eyes 5G in 2021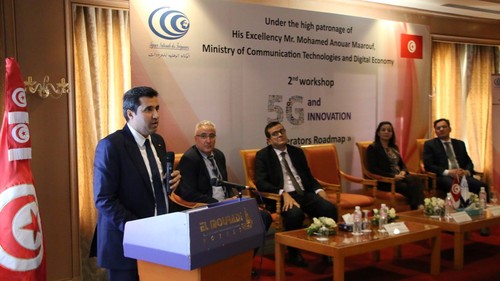 Tunisia's telecoms regulator has launched a feasibility study of 5G and the country's minister for telecoms has said licences suitable for the next generation of mobile broadband services could be awarded in 2021.
When opening the recent Regional Forum on Emerging Technologies in Tunis, jointly organised with the ITU, Lassaad Hamzaoui, the president of Tunisia's telecom regulator (Instance Nationale des Télécommunications, INTT), announced that his office has commissioned a study in 5G, reported ITWeb Africa.
The study will analyse the opportunities as well as technological and economic implications of 5G, to help Tunisia keep pace with the 5G development in the regional and global markets. The tender for the research project was first published at the beginning of March and concluded at the beginning of April. The winner was not publicly announced.
5G has also gained support from the government. Anouar Maarouf, the minister of Communication Technologies and Digital Economy (le Ministère des Technologies de la Communication et de l'Economie Numérique), said at a workshop on 5G and Innovation in December last year that 5G licences could be awarded in 2021 if the technologies should be ready. His department, through Taoufik Rojbi, the Director General of the National Frequencies Agency (Agence Nationale Des Fréquences), also announced at the same workshop that the licence fees will be spread out over a number of years, to alleviate the financial pressure on operators that aspire to launch 5G in the country, reported allAfrica.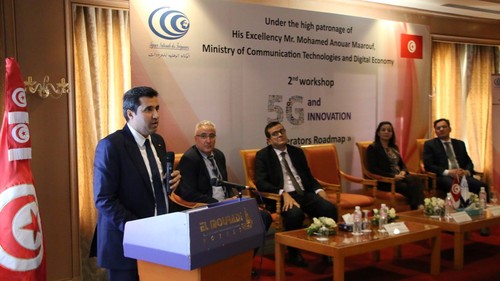 Tunisia has one of the best 4G networks in Africa, only bettered by South Africa in the highest uploading and downloading speeds among the African countries, according to a study by OpenSignal. (See Africa's 4G Experience Varies Wildly, Finds OpenSignal.)
Recently, Tunisia's ambition to become a local hub for innovation was bolstered by Orange's decision to land its first African 'Orange Digital Centre' in Tunis. (See 'Orange Digital Center' Launches in Tunisia.)
On the other hand, Tunisia, together with Egypt, Niger and São Tomé and Príncipe, has been identified by the GSMA as the countries that have charged high spectrum fees relative to the national income level. Therefore, the decision to spread out 5G licence payment will help. (See GSMA on the Impact of Spectrum License Fees: Is It Really That Simple?)
— Wei Shi, Site Editor, Connecting Africa