Cisco Opens Incubators in Kenya, SA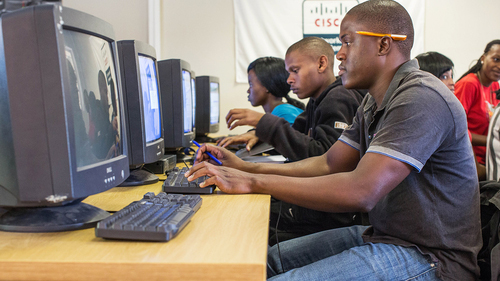 Cisco Systems has confirmed its commitment to Africa's technology sector by opening incubators in Kenya and South Africa that are dedicated to the digital needs of small companies.
The giant communication equipment vendor has opened these incubation centres as part of its commitment to help 1 million people in Africa secure jobs in the digital economy.
Last week Cisco opened its first incubation hub in Kenya, hosted at the University of Nairobi, with an investment of KES69 million ($680,000): The facility is its first incubator in eastern Africa, reported Kenya's state broadcaster.
Then on April 8 the company opened a similar hub north of Durban, with an investment of R10 million ($710,000), reported TechCentral. This is Cisco's second incubation center in South Africa: The first, in Pretoria, opened in November 2018.
Cisco's General Manager for East Africa and Indian Ocean Islands, David Bunei, told KBC that the vendor is proud to be contributing to Kenya's economic growth through initiatives that encourage entrepreneurs and create jobs.
The Durban incubator is located in Dube TradePort Special Economic Zone. Cisco will equip the workplace with high-speed Internet connections and videoconferencing and collaboration platforms, as well as meeting and training facilities. "The Cisco Edge Incubation Centre is aimed at developing small, medium and micro enterprises (SMMEs) and speed up their entry in the digital marketplace," Cisco noted in a statement to TechCentral.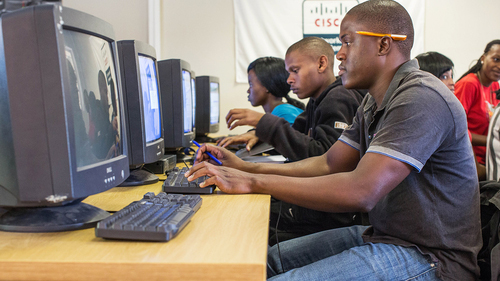 The Dube TradePort authority is confident the Cisco center will help create opportunities for unemployed ICT graduates. Further training will be provided by Cisco's Networking Academy (NetAcad) programme, which is incorporated in the incubation center. The South African State IT Agency will also work with the Cisco center to help provide the SMMEs with the required skills to design, implement and manage government networks, according to the TechCentral report.
Cisco made its digital economy commitment at the 'Mandela 100' event last December, when Chuck Robbins, the company's Chairman and CEO, announced that Cisco is focused on "ending extreme poverty by preparing 10 million people for jobs in the next five years." This will include helping one million Africans secure jobs in the digital sectors. Sharing the stage with Robbins was Ntombi 'Soso' Luningo, a NetAcad graduate who then became a Chief Solutions Engineer at Cisco.
The Dube TradePort was created by the KwaZulu-Natal Provincial Government in 2003 and awarded Special Economic Zone (SEZ) status in 2014. Companies based in the SEZ enjoy tax breaks, import duty rebates and other benefits.
— Wei Shi, Site Editor, Connecting Africa