Africa & Middle East Shine for Orange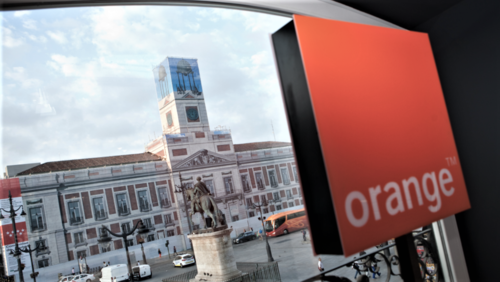 Major mobile operator Orange says its Africa and Middle East business was a major growth contributor in 2018, contributing "almost half of the Group's growth in 2018."
In the fourth quarter of last year, total revenues from Orange's Africa & Middle East market grew by 5.2% year-on-year to reach €1.36 billion (US$1.54 billion), while revenues for the full year 2018 reached €5.2 billion ($5.9 billion), up by 5.1%.
The company highlighted in its financial statement that the markets it recently entered, especially Burkina Faso and the DRC, have reported strong growth in revenues, up by 14.1% and 13.5% respectively.
In both cases Africa & Middle East's growth outpaced all the other business units in Orange: This part of the world is now contributing 12.5% of Orange's total business.
When it comes to profitability, adjusted EBITDA (earnings before a range of regular and one-time costs) in Africa & Middle East grew by 5.2% during 2018 to reach €1.67 billion ($1.9 billion), contributing almost 13% of the group total. The EBITDA margin of 32.1% is higher than that of Spain and the rest of Europe and only bettered by the results of France, Orange's home market.
The main driver for Orange's growth in Africa is its expanding mobile subscriber base. Orange is now serving more than 120 million mobile users in the Africa & Middle East region.
The growth in 4G customers was impressive, rising by almost 50% to reach 16.7 million across the 12 African and Middle Eastern markets where 4G has been deployed. The number of fixed line broadband customers grew rapidly towards the end of the year to break through the 1 million threshold at the end of 2018. Orange has been investing in its fiber networks, most notably in Jordan, Morocco, and Côte d'Ivoire.
Though no income number is disclosed, Orange Money's momentum has continued. The total customer base grew by 15% to reach 36 million in 2018: Of those, 14 million (or 39% of the total) were monthly active users, up from 11 million by the end of 2017.
Orange in general reported solid fourth quarter and full year financial results, but its cautious profit growth outlook for 2019, impacted mainly by competitive conditions in France and Spain, sent its share price down by 2.4% initially before it recovered late Thursday to end the day flat at €13.65 on the Paris exchange.
— Wei Shi, Site Editor, Connecting Africa