WACS Subsea Cable Upgrade Completed by Huawei Marine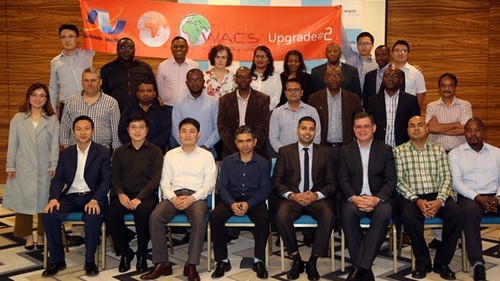 Huawei Marine has recently completed its second upgrade to the West Africa Cable System (WACS) undersea cable that connects many African markets to each other and to Europe.
Following the WACS Upgrade II, the network now has capacity of 32 100G wavelengths on the existing amplified single fiber span that runs 11,500 km from South Africa to Portugal. Huawei first upgraded the subsea connection in 2015.
The full WACS network, which is owned by a consortium of network operators, runs 14,530 km, extending to the UK in Europe, and connects 14 countries with 15 landing sites and two operating centers.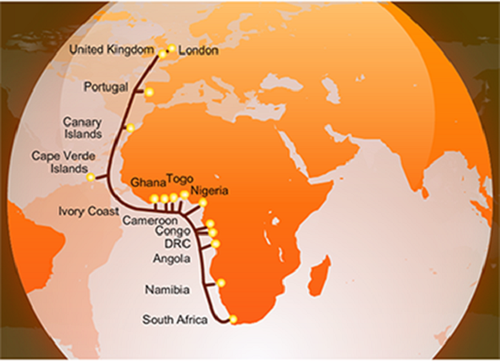 Referring to the upgrade project carried out over the last two years, Ma Yanfeng, Vice President of Huawei Marine said: "The WACS Consortium selected Huawei Marine to expand the system's capacity, and looking once again to Huawei Marine verified our product solution capabilities, quality, and process improvement capabilities. Thanks to the WACS Consortium for its trust in Huawei Marine. We will continue to accumulate experience from the project and strive to improve connections between Africa and the world."
Two new technologies have been deployed in the upgrade to meet the needs of the wholesale capacity market: Optical pass-through transmission can optimize the performance limit while minimizing system costs; and Flex Grid is designed to support different 'disperse and switch' configurations (37.5 GHz, 50 GHz, 75 GHz, 100 GHz). Huawei's new Submarine Line Terminal Equipment (SLTE) is also integrated in the control system.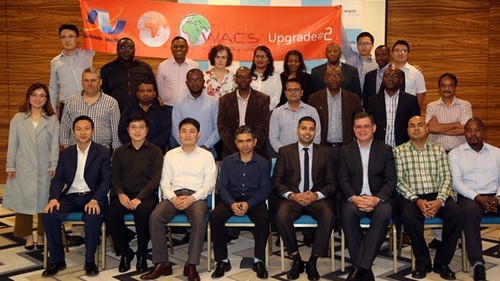 Huawei Marine also recently completed work on the South Atlantic Inter Link (SAIL) that runs between Cameroon and Brazil. (See Huawei Marine Completes SAIL Subsea Network Build.)
With its main telco equipment business running into obstacles in multiple developed markets, alternative business opportunities are becoming more important for Huawei. (See A Strong Position in Africa is Ever Critical for Huawei.)
Specialized in submarine network construction, Huawei Marine is a joint venture between Huawei Technologies and the UK-based Global Marine Systems, which traces its roots to Cable & Wireless.
— Wei Shi, Site Editor, Connecting Africa