Intelsat Beams Down 'Epic' Broadband Over Africa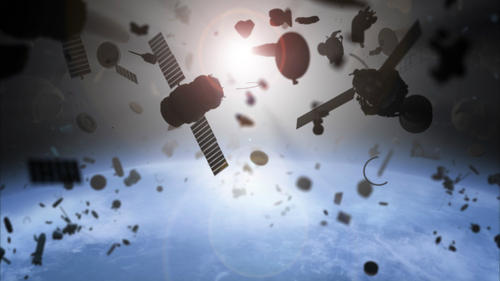 Intelsat Ltd.
has announced the expansion of its satellite coverage agreement with broadband provider Quantis, bringing additional connectivity to Europe and Africa.
To date, Quantis provides satellite-based broadband across North and West Africa utilising the Intelsat IS-14 satellite. Today's announcement confirms two of Intelsat's orbiting satellites will expand Quantis's coverage, capacity and access speed over Europe, the Middle East and Africa.
Specifically, Intelsat high-throughput satellites 33e and 37e are part of the network expansion agreement. The 33e currently serves Europe, the Middle East and Asia, while the 37e is due to go online in 2018 and provide continent-wide Ku, Ka and C-band wireless connectivity across Africa.
According to Satbeams.com, the Intelsat 37e will possess the following properties:
"C-band, Ku-band and Ka-band capacity to will replace the Intelsat 901 spacecraft currently operating at that location. The satellite will have the following beams: C-band Wide Beams to cover Africa/Europe, Central Africa, and Latin America; 4 Spot Beams to cover Europe, North America, South America and Falkland Islands and one Global Beam with Global Coverage 55 Ku-band Spot beams to cover Africa, Europe, Middle East, South America, North America, and Asia; Wide beam for Europe, Middle East and Asia; Algeria Shaped beam and steerable spot beam; Steerable Ka-band Spot beam."
Nice and simple, right?
37e is the latest addition to the Intelsat EpicNG platform, which the satellite provider claims has been developed with an open architecture to integrate easily with existing network hardware on the ground, and uses high-frequency beams to deliver ever-increasing access speeds to the network. Suffice it to say, the Quantis CEO was suitably chuffed, and explained why they sought out Intelsat to expand its service capability.
"We added high-throughput services in order to meet the growing needs of our existing customers as well as position for new revenue-generating services that require higher throughput HTS," said Aquilino Antuña, CEO of Quantis. "After reviewing many options, it was clear that Intelsat EpicNG and IntelsatOne Flex for Enterprise offer the best path to immediately deliver more bandwidth and cost-efficient commercial solutions to our blue-chip corporate, NGO and maritime customers. The global footprint of the Intelsat solution also means we can support our growth strategies in the countries where we currently operate as well as quickly respond to new market opportunities anywhere in the world."
Each of the aforementioned bands relate to specific spectrum frequencies that operate with different connectivity benefits. Fully understanding spectrum can be a pretty head-spinning task, so this link will take you to a helpful website explaining the individual properties of C, Ka and Ku bands.
— Tim Skinner, Editor, Connecting Africa