Safaricom Extends SME Fiber Rollout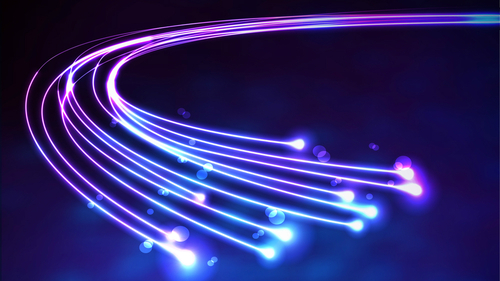 Safaricom has announced the expansion of its nationwide SME fiber Internet proposition, "Fiber for Business," by rolling out the service to the town of Nanyuki, which lies close to Mount Kenya National Park.
Nanyuki becomes the seventh Kenyan town to be connected to the fiber network, and now leaves Safaricom as one of the dominant enterprise ISPs in the country.
The Safaricom SME fiber proposition starts from KSh4,999 per month (USD$48.09) for a 5Mbit/s service intended for small offices of up to ten users. This, according to Safaricom, would be ideal for basic web browsing, email and small file sharing. Packages scale up to 20Mbit/s access for KSh19,999 per month (USD$192.39), which it claims is ideal for heavy web browsing, large file sharing and cloud-based enterprise software.
While the headline speeds are promising, if somewhat slow for what is being marketed as a "fiber" service, Safaricom does temper expectations by remaining modest in its expected service-level guarantee. It says that a 5Mbit/s line should be getting guaranteed speeds of 1 Mbit/s, while the top tier 20Mbit/s package guarantees 4 Mbit/s minimum access speeds.
Safaricom's head of SME sales and regional operations, Agnes Gathaiya, enthused over the opportunities a fiber infrastructure can bring to businesses in the country.
"We aim to support SMEs in not only tapping into these opportunities, but also leveraging technology to enhance their efficiency," she said. "This is the reason we are rolling out Fiber for Business in all major towns in the country."
It's a positive move from Safaricom to bring fiber to SMEs across the country, and remains ahead of a number of its competitors with this latest rollout. Orange offers a slightly more basic proposition, with packages starting from 1Mbit/s broadband. It doesn't specify a more advanced package with greater access speeds, however. Meanwhile, nationwide converged broadband provider Zuku doesn't publicize business fiber services, despite offering up to 60 Mbit/s unlimited fiber speeds for residential consumption. Perhaps a new revenue channel awaits Zuku, lest it risk losing out with Safaricom aggressively pursuing the SME sector.
— Tim Skinner, Editor, Connecting Africa