Discussing 'Digital Africa' – Empowerment Through Connectivity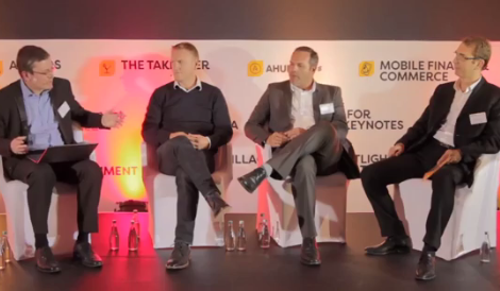 Africa's economies are, to a large degree, encountering gruelling and complicated times: Traditional industries are feeling the squeeze and, for previously very economically comfortable nations, there is a very real threat of recession.
However, there is been one area where Sub-Saharan Africa is truly rising -- telecommunications. Whether via mobile broadband, various examples of free public Wi-Fi initiatives, fiber rollouts and sub-sea cable projects, connectivity is taking hold on the continent, albeit at differing degrees of urgency.
Some of the continent's most prominent players in ICT and connectivity met at the AfricaCom panel discussion to debate the opportunities, challenges and successes in the sector, in a panel entitled: Connecting Africa - Economic Development and Social Empowerment Through Digital Connectivity.
The panel included: Luke McKend (Country Director at Google SA), Riaan Graham (Director of Sub-Saharan Africa at Ruckus Wireless) and Bora Varliyagci (Head of African Digital Infrastructure at Mott MacDonald), and was facilitated by Duncan McLeod, Editor of TechCentral.
With the World Bank reporting that for every 10% increase in high speed connections, GDP growth increases by 1.3%, the panel discussed what kinds of digital economies Africa could build on top of the continent's burgeoning networks, and whether Africa has the skills to take advantage of these opportunities.
Google SA's McKend spoke about the tech giant's commitment to skills development in Africa, with its announcement that it will seek to train 1 million young Africans in digital skills: "Google has for a long time believed that the internet is a real driver for economic growth, wherever it is."
Africa's position as a mobile first continent has been well documented and the panel noted that it has largely been the mobile operators that have driven access for consumers, yet they discussed whether alternative infrastructure providers may enter the market in the near future.
Varliyagci predicts that "there will be a lot of new service providers coming into the market […] It is much easier today, there is infrastructure sharing and there are a lot of carrier neutral data centers emerging, and all these aspects are making it a lot easier to get into the business […] So in my opinion, you will see more power shifting from current MNOs to more creative and innovative companies coming onto the market."
The panellists went on to discuss how both government and regulators can enable a better connectivity picture in Africa. Ruckus's Graham noted that, in South Africa's case, government should be faster off the mark in coming to decisions over policy: "They should speed up the process -- we can't afford to take five years to decide what to do with an LTE licence -- the more proactively government approaches this, the better industry can respond."
He went on to note that: "East Africa is significantly more dynamic than we [South Africa] are from a regulation point of view […] We need to be more proactive."
You can view the full panel discussion as well as a Q&A session with delegates, below:
If you're interested in Africa's telecommunications evolution, then why not attend one of Connecting Africa's series of events?
Upcoming events:
East Africa Com 17 - 18 May, Nairobi
West Africa Com 11 - 12 July, Dakar
Nigeria Com 20 - 21 September, Lagos
AfricaCom 6 - 10 November, Cape Town
Be part of the African tech and telco conversation here:
Twitter
Facebook
LinkedIn
Instagram

— Amy Turner, Digital Content Marketer, KNect365