Jury's Out on 5G Efforts: Poll Result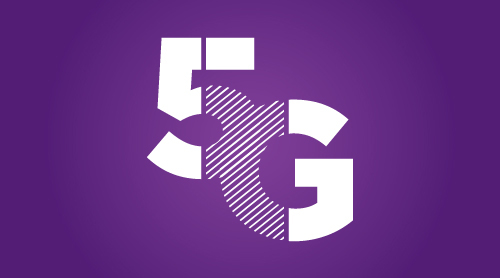 Most Connecting Africa readers believe that 5G research programs and tests are already relevant to the continent's mobile network community, but the results of our recent poll show that only a slight majority share that view.
In our Reader Poll titled 5G in Africa: Too Early?, we asked: Does Africa need 5G R&D investments and trials right now?
More than 130 people answered, and a slight majority -- just over 56% of respondents -- voted for the answer "Yes, it's important that African companies be involved at the cutting edge of 5G developments right now."
The remaining near 44% voted for the option "No, resources would be better focused on the 4G, 3G and even 2G work that still needs to be done."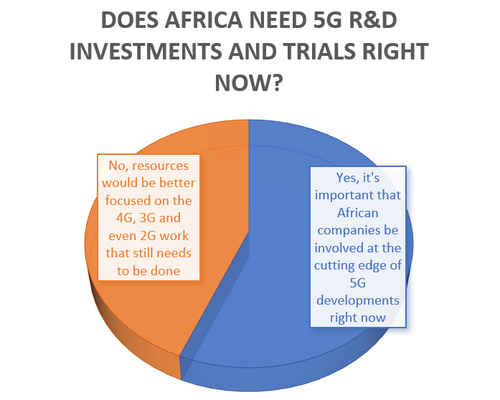 The poll is still active: You can vote here.
There has been plenty of 5G test and trial action in some key African markets, particularly in South Africa. But there's no doubt that some in the sector would rather see more focus, time, attention and money targeted at even better 4G, 3G or even 2G enhancements. (See Releasing 5G mmWave Spectrum Could Give Sub-Saharan Africa $5.2B Boost: GSMA, Vodacom Shows Off 5G's Potential, Zambia Preps 5G Upgrade With Huawei and MTN Tests 5G at Sports Arena for just a few recent examples.)
And industry pressure group the GSMA is keen to make sure that Africa's mobile operators are not short-changed when it comes to accessing vital 5G resources. (See Are Africa's Mobile Operators Getting Shortchanged by MWC?)
Opinions will be divided over the relevance of 5G in Africa for some time, as they are over the topic of mobile data pricing. And that's the focus of our new poll -- Data Must Fall -- which asks the question, "What do you think about African mobile data prices?"
Vote in that poll by clicking on this link.
— Ray Le Maistre, Editor-in-Chief, Light Reading for Connecting Africa.