Nigeria, Ghana Fuel MTN's Q1 Growth Ahead of IPOs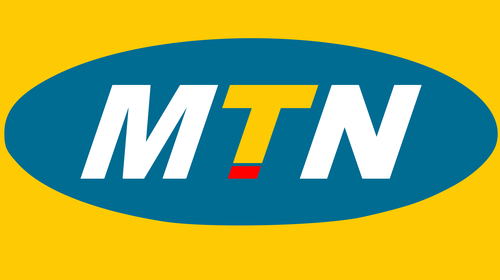 MTN reported a 9.1% year-on-year increase in service revenues for its first quarter of 2018, with the company's operations in Ghana and Nigeria driving that growth.
That's good timing for MTN, as it stated it has made "good progress" towards IPOs in those countries. "In Nigeria and Ghana we made good progress on the IPO processes, which we aim to conclude during 2018," stated MTN Group president and CEO, Rob Shuter. "To this end, we will be releasing full financial results for MTN Nigeria on 7 May 2018. On 20 April 2018, we received all required regulatory approvals to proceed with the IPO in Ghana, which we expect to launch in late May 2018," he added. (See MTN Ghana Heads for IPO.)
Although the operator did not publish any actual revenue numbers, investors were encouraged by the percentage growth figure, and a 4.1% quarter-on-quarter increase in total group subscriber numbers to 221.3 million, as MTN's stock made early day gains before closing Thursday trading on the JSE up by 1.1%.
The operator has been anticipating steady growth through 2018 and 2019. (See MTN Predicts Strong Growth Following Network Investments.)
Shuter also noted that MTN, which is a major mobile force in South Africa (29.8 million customers) and Nigeria (54.5 million customers), grew its group data revenues by 29.6% "as we executed on our dual-data strategy, ensuring appropriate data coverage across our footprint. Digital service revenue is a material opportunity for the group, led by MTN Mobile Money and rich-media services."
In addition, MTN Cameroon is now "well advanced in agreeing the terms of its licence amendments and expects to sign the revised licence during May 2018," noted the CEO, while the operator is also "engaging with the authorities on the proposed amendments to the Electronic Communications Act to find a solution that would best deliver the most cost-effective coverage for South Africans as well as much needed resources for the national fiscus."
Shuter added that the ripple effect of technology bans imposed in the US against Chinese network equipment vendor ZTE, a supplier to MTN, are now being felt at the operator. (See ZTE in Existential Crisis as It Slams 'Unfair' US Ban, Considers 'Judicial Measures' and US Govt. Bans Domestic Component Sales to ZTE.)
"Following the recent denial order issued by the US Department of Commerce, we are assessing both the impact and contingency planning given our exposure to ZTE in our networks," noted the CEO.
— Ray Le Maistre, Editor-in-Chief, Light Reading for Connecting Africa.