Orange Upgrades 4G With Nokia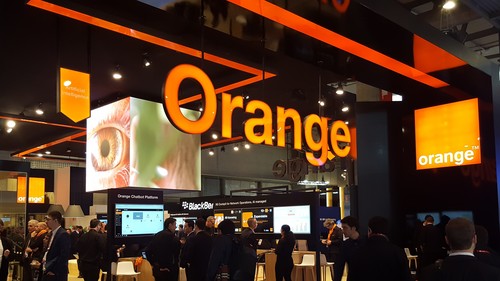 Orange is upgrading its radio access network in seven African countries with 4G LTE technology from Nokia, the two companies announced Wednesday.
The upgrade has already begun and will provide better mobile broadband access for about 60 million users and provide operational and financial efficiencies for Orange. The operator is deploying Nokia's Single RAN technology (which enables 2G, 3G and 4G services using the same infrastructure) at around 11,000 radio sites in Egypt, Ivory Coast, Cameroon, Senegal, Mali, Guinea-Bissau and Niger.
The upgrade also significantly improves the mobile data throughput for 3G users.
In addition, Nokia is supplying its NetAct network management software and is opening a new West and Central Africa Support Center in Abidjan, Ivory Coast, to support the Orange rollout.
Yasser Shaker, CTIO for Orange's operations in the Middle East and Africa, said: "We needed to ensure a smooth evolution of our network while launching 4G in all countries where it was possible and Nokia was the best partner to pave that way."
Nokia's Amr El-Leithy, who is head of the vendor's MEA Market group, noted: "We have a longstanding relationship with Orange in Africa and are thrilled to take this relationship to the next level with this agreement. Our proven technology and services will enable Orange to proactively manage the data explosion and develop new revenue streams. Orange will also be able to offer new services that take advantage of enhanced broadband speeds to enrich the subscriber experience."
Orange recently announced that its business in the Middle East and Africa had experienced a notable uptick in the latter stages of 2017 and was confident of a successful 2018 across the region. (See Orange Hails Africa Recovery, Expects Margin Growth.)
Nokia, meanwhile, is battling with the likes of Ericsson, Huawei and ZTE to be the prime provider of mobile broadband network systems, managed services and IoT technology to operators across Africa as the market continues to expand. (See Nokia Talks Up IoT Opportunities in Africa.)
— Ray Le Maistre, Editor-in-Chief, Light Reading for Connecting Africa.