Silvertree Plans $10M Investment in Digital Startups in Coming Year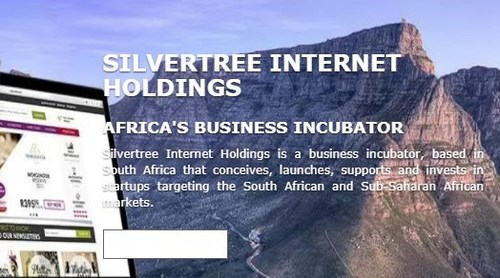 Having already invested US$15 million in African consumer-focused technology companies since inception in 2014, Cape Town-based Silvertree Internet Holdings intends to invest a further $10 million during the coming 12 months in "new and existing portfolio companies that make use of technology to reach consumers," the investment house and startup incubator announced this week.
It also unveiled a new chairman, Freddy Caspers, who has a wealth of experience in the African market from his time as executive board member and CEO of Emerging Markets at multinational consumer goods giant Reckitt Benckiser.
Silvertree claims its existing portfolio, which includes the likes of car-buying website Carzar (carzar.co.za), meal-kit delivery company Ucook (ucook.co.za) and e-commerce wine and beer store CyberCellar (cybercellar.com), has achieved annual revenue growth in excess of 200% and is now looking to invest in further companies with strong teams and simple, proven business models, with a focus on "growth stage and buy-out opportunities."
In a media statement about his appointment, Caspers said that he plans to build Silvertree "into the most successful internet technology company across Africa. Similarly to my approach at RB, exceptional people with a performance driven culture and executional excellence will be key to our value creation to transform economic growth across the region."
Peter Allerstorfer, Silvertree's founder and managing director, added: "We want to partner with like-minded entrepreneurs looking to disrupt large and high margin industries in Africa. It is still day 1 of the Internet in Africa!"
Africa is regarded as a region that offers tremendous opportunities for technology startups. In 2016 there was a near 17% year-on-year increase in the number of tech startups that secured funding, though the total amount of funding in tech startups in Africa declined year-on-year to $129 million. (See 17% Rise in Number of African Tech Startups Funded in 2016 – Report.)
Just recently, international communications services giant Orange created a dedicated €50 million ($56 million) fund for startups focused on dealing with "Africa's fundamental challenges," while Nigerian WiFi services startup Tizeti raised $2.1 million in late June. (See Orange Launches €50M Fund for Startups Focused on Africa and Nigerian WiFi Services Startup Raises $2.1M.)
— Ray Le Maistre,
, International Group Editor, Light Reading for Connecting Africa.