Intelsat, Eutelsat Boost Their Satellite Credentials Across Africa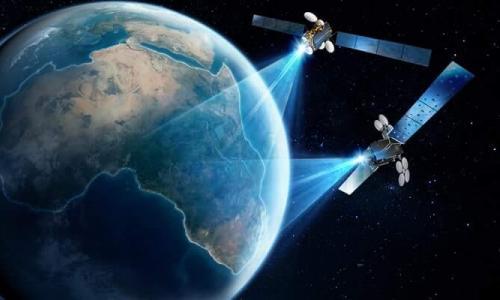 The competition between the satellite operator serving Africa intensified further this week with two new announcements from Intelsat and Eutelsat.
Intelsat Ltd. has struck a deal to provide Dalkom Somalia with services that will see the data services specialist expand into various markets in East and Central Africa (and even the Middle East) with enterprise broadband and DTH services. As a result of the agreement, Dalkom will offer business broadband connectivity to enterprise users in countries such as South Sudan and Democratic Republic of the Congo, as well as the Middle East, and add DTH services to its offerings in Somalia.
In a prepared statement, Mohamed Jama, CEO of Dalkom, noted: "We have a strong terrestrial fiber network, but our opportunities to expand into new regions and capitalize on new opportunities were limited. By adding Intelsat's satellite expertise to our network, we can expand our enterprise services into regions where terrestrial technology cannot provide services. Intelsat 17 will also allow us to capitalize on Intelsat's media distribution knowledge to introduce DTH services for customers. This makes Dalkom the first company to offer these bundled services in Somalia, offering our customers a one stop shop for communication solutions."
Meanwhile, Konnect Africa, a unit of Eutelsat Communications S.A. , is now offering services in Benin, Cameroon, Kenya, Lesotho, Nigeria, South Africa, Swaziland, Tanzania and Uganda.
Konnect Africa, previously known as Broadband for Africa, also announced a range of local service provider partners including:
AfrikaNet GoSat in Cameroon and Côte d'Ivoire;
Bentley Walker, known for servicing government and military customers across Africa;
Bloosat, a satellite services provider in Cameroon and Central Africa;
China Telecom (Africa and Middle East), which is building a link between Africa the Asia-Pacific region;
Coollink, a broad-based service provider in Nigeria;
Global Broadband Solution, a data services specialist in the Democratic Republic of Congo;
Ubora Systems, that focuses on IT solutions for government and administrations and business automation in Kenya;
Terrace Projects, a managed satellite service provider in South Africa.

"We aim to take broadband further and closer to multiple development sectors such as the healthcare system, education, agriculture or SMEs," stated Laurent Grimaldi, CEO at Konnect Africa.

Eutelsat set its Africa expansion plan in place by striking a capacity deal in late 2016 with Yahsat, a satellite network operator owned by the Mubadala Development Company, the Abu Dhabi Government's strategic investment company. (See Eutelsat puts Africa broadband programme back on track with multi-year capacity agreement with Yahsat.)

— Ray Le Maistre,
, International Group Editor, Light Reading for Connecting Africa.