AfricaCom TV caught up with Herman Singh, MTN's Group Chief Digital Officer, during the 20th anniversary event. Singh discussed the role of mobile as a platform for expanding the African digital economy and mapping Africa's journey through the 4th Industrial Revolution. If you're interested in shaping digital Africa, find out more about AfricaCom (13-15 November 2018, Cape Town), the largest tech and telecommunications event in Africa here. Pre-registration for the 2018 event is now open, register your interest here.
Speculation suggests Safaricom is about to strike a deal with Ethiopia's government to help introduce the M-Pesa mobile money and banking service to the country's 100 million-plus population and compete with existing player M-BIRR.
An interconnection between the networks of the two operators will complete a 60,000-km data network that runs from Cairo to Cape Town.
Polar Power has launched operations in Africa and has a deal to provide power and cooling products to Namibia's leading mobile operator.
Orange Money Ivory Coast has teamed with Visa and Banque Atlantique to offer its users a payment card.
South African operator used 5G and virtual reality technology at the 2018 Vodacom Durban July horse race over the weekend.
All resources

September 19-20, 2018, Lagos Oriental Hotel, Lagos

November 13-15, 2018, CTICC, South Africa
All Upcoming Live Events
Safaricom Spark Fund Portfolio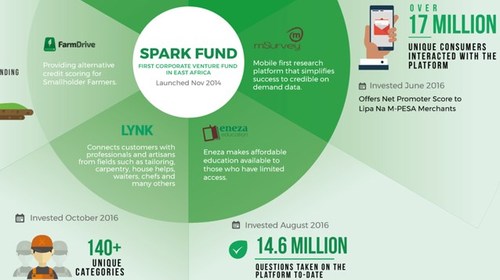 Infographics archive