A top class panel of industry specialists discusses the impact of mobile connectivity and digital services on the the personal and business lives of Africans. Talking at the 20th anniversary launch of AfricaCom in July were: Toby Shapshak, Editor-in-Chief, Stuff Magazine; Gustav Praekelt, Founder & Chairman, Praekelt.org; Manny Teixeira, Group Head of Digital Media and Services, MTN; Luke Mckend, Country Director, Google South Africa; Elizabeth Migwalla, Senior Director, Government Affairs Africa, Qualcomm; and Rapelang Rabana, Founder and CEO, Rekindle Learning. For more expert opinion, visit AfricaCom 2017: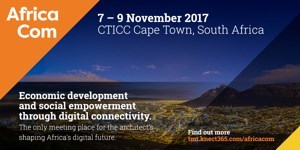 By banking on initiatives from the Facebook-backed Telcom Infra Project (TIP) to disaggregate cellular networks, MTN and other operators are recruiting startup vendors to help deliver data connections to the under-served.
The Nigerian company Teleology has acquired a majority share in struggling UTL for US$71 million.
Frustrated with at times contradictory financial demands from the Nigerian authorities that run to US$10.1 billion, MTN has taken the issues to court.
AI is already having an impact in Africa, which is why the AI Summit is coming to AfricaCom in Cape Town this November.
All resources
Safaricom Spark Fund Portfolio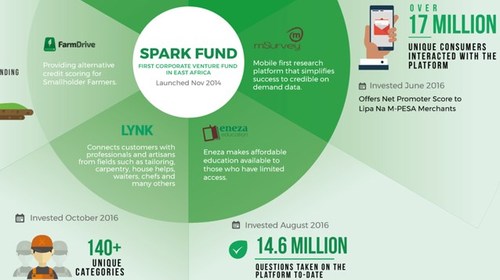 Infographics archive