Connecting Africa's Portfolio Director talks to us about aligning AfricaCom with Africa's path towards the 4th Industrial Revolution, the LeadersIn Africa Summit and what else visitors can expect from the 20th anniversary event.
Digital money transfer specialist now has license to make money transfers from South Africa and has opened an office in Johannesburg as it seeks further funding and aims for an IPO.
Amidst anti-government protests and riots, the country's telecom operators and ISPs followed directives to shut down social media and went even further, blocking Internet access for 24 hours.
With Liberty Latin America in talks to acquire Millicom, what will become of the latter's African assets?
Entering into the most advanced telecom market on the African continent may also help the company's ambition to go public.
The prospect of a merger between Kenya's second- and third-largest mobile operators appears to have been revived.
All resources
Safaricom Spark Fund Portfolio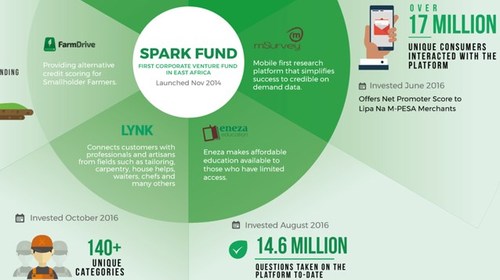 Infographics archive