For Google South Africa's Country Director, driving access to the Internet for emerging African businesses is vital to the continent's economic growth. We caught up with Luke McKend at the AfricaCom 2017 launch to discuss growing connectivity in Africa, providing relevant local continent and how remarkable the AfricaCom attendee audience is.
Long-awaited IPO finally executed, with dramatic effect.
Zambia's telecom minister says Huawei will be upgrading state-owned towers with 5G mobile broadband capabilities.
Vodacom has reported a decent financial year, supported by strong international business.
Africa Mobile Networks (AMN) is aiming to connect more people in rural Africa to the communications grid by rolling out more cellular base stations developed by Vanu.
The operator reported 10% growth in revenue and added 4 million subscribers, though its digital division suffered a decline.
All resources
Safaricom Spark Fund Portfolio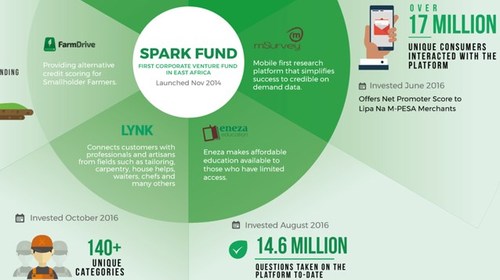 Infographics archive