For Google South Africa's Country Director, driving access to the Internet for emerging African businesses is vital to the continent's economic growth. We caught up with Luke McKend at the AfricaCom 2017 launch to discuss growing connectivity in Africa, providing relevant local continent and how remarkable the AfricaCom attendee audience is.
Mobile network technology has been developed for developed nations, leaving a lack of affordable mobile coverage solutions for countries with different needs, including those in Africa, argues the director of Orange Labs Networks.
The digital payment specialist's C round of investment was led by The Rise Fund.
Operator adds 7 million customers, mostly in South Africa, as it gears up for further network investments.
Kenya's dominant operator reports better-than-expected full fiscal year numbers as its CEO makes an appearance after seven months of medical leave.
Latest 5G tests with Huawei take MTN out of the lab and into the field.
All resources

July 10-11, 2018, Radisson Blu Hotel, Dakar Sea Plaza, Senegal

November 13-15, 2018, CTICC, South Africa
All Upcoming Live Events
Safaricom Spark Fund Portfolio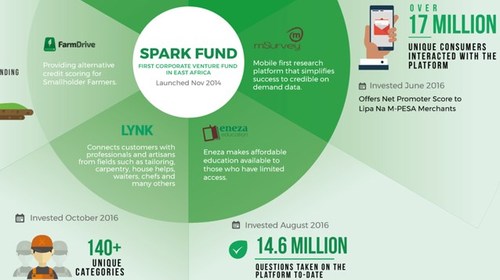 Infographics archive