The bigger, better, bolder AfricaCom is here: AfricaCom has now evolved into a week-long festival of tech, telco and digital events. The event is a business and technology incubator for the architects of Africa's digital future -- supporting disruption and enabling innovation.

AfricaCom will be taking place at the Cape Town International Convention Centre, South Africa.
Festival: 14-18 November 2016
Exhibition: 15-17 November 2016

To find out more, check out: https://goo.gl/y8xeJz
With support from vendor partners such as Cisco, Huawei and Nokia, Kenyan operator has replicated its network in a lab to enable faster testing and help bring new services to market quicker.
To celebrate Africa Day, we took to Twitter for a live chat on the continent's contribution to technology innovation.
Satellite operator is deploying the Jupiter system from Hughes Network Systems to offer broadband services across sub-Saharan Africa.
The launch of two data centers in South Africa by Microsoft should change the cloud landscape in Africa, writes Xalam Analytics Principal Guy Zibi.
A service designed to help pregnant women get to hospital for childbirth has had a positive impact, reports Vodafone.

July 11-12, 2017, Radisson Blu Hotel, Dakar Sea Plaza, Dakar, Senegal

September 20-21, 2017, Lagos Oriental Hotel, Lagos, Nigeria

November 6-10, 2017, Cape Town International Convention Centre (CTICC), Cape Town, South Africa
All Upcoming Live Events
All resources
Méditel Becomes Orange in Morocco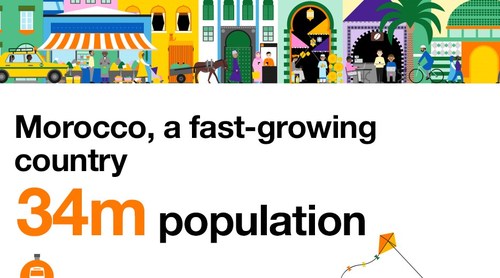 Infographics archive