In this AHUB episode of AfricaCom TV, we showcase the startups that are actively shaping the African tech landscape.

Companies featured include:
Bankymoon (http://bankymoon.co.za/)
MaxiCash (http://maxicashapp.com/)
wiGroup (http://www.wigroupinternational.com/).

Startups and investors go free to the AHUB -- sign up here: https://goo.gl/vwkQvh
Is 2017 the year for customer experience-centric investments by Africa's communications service providers?
Tigo Tanzania invests in a next-gen call center as it battles for market share with key rivals Airtel and Vodacom.
Influential mobile and m-commerce executive joins board of fintech specialist company MFS Africa.
Bisila Bokoko and Deshun Deysel offer advice and experience to prospective tech startups in Africa.
Botswana's telecom incumbent finally joins its two rivals in the 4G market.

May 17-18, 2017, Radisson Blu, Nairobi, Kenya

July 11-12, 2017, Radisson Blu Hotel, Dakar Sea Plaza, Dakar, Senegal

September 20-21, 2017, Lagos Oriental Hotel, Lagos, Nigeria

November 6-10, 2017, Cape Town International Convention Centre (CTICC), Cape Town, South Africa
All Upcoming Live Events
All resources
Méditel Becomes Orange in Morocco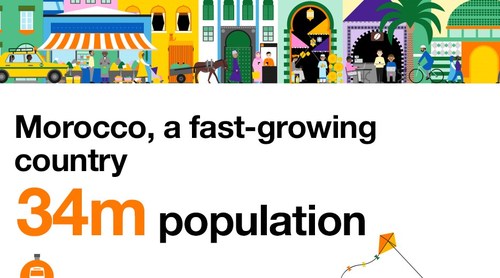 Infographics archive