Member Since: July 13, 2019
South Africa's University of Pretoria has moved its e-Learning platform into the cloud and has seen a big bump in usage, with mobile playing an important part.
KaiOS Technologies and Tecno are rolling out a new smart feature phone across sub-Saharan Africa.
With two and a half weeks to go before the current head of Middle East and Africa steps down, there is still no news from Ericsson about a replacement.
MTN plans to roll out an ultra low-cost smartphone across its operations in Africa by the end of 2019.
Despite tough trading conditions, MTN added 7.7 million group subscribers and grew service revenues almost 10% in the first half of the financial year.
All resources
Safaricom Spark Fund Portfolio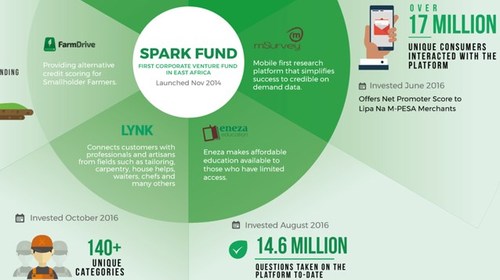 Infographics archive