Member Since: July 9, 2018
Mark Grogan is a steadfast man who enjoys taking risks. Even from his youth, he chose to break away from the tried and tested route of education and venture into a tough engineering industry to make it through an apprenticeship and into his first successful position of his career. He chose to cease his business in the heavy industrial sector to travel the world. And boy, did he do it all out. He travelled for several years across the different continents and with plenty of stories and experiences under his belt to share with anybody who is willing to make a new friend and share a pint together. Now with SuperCheap Storage Wollongong, Mark is embarking on yet a new journey as a business owner and is looking forward to the challenges that are at hand. It won't be long before his facility takes off in Illawara and we are glad to welcome him into the SuperCheap family!
Speculation suggests Safaricom is about to strike a deal with Ethiopia's government to help introduce the M-Pesa mobile money and banking service to the country's 100 million-plus population and compete with existing player M-BIRR.
An interconnection between the networks of the two operators will complete a 60,000-km data network that runs from Cairo to Cape Town.
Polar Power has launched operations in Africa and has a deal to provide power and cooling products to Namibia's leading mobile operator.
Orange Money Ivory Coast has teamed with Visa and Banque Atlantique to offer its users a payment card.
South African operator used 5G and virtual reality technology at the 2018 Vodacom Durban July horse race over the weekend.
All resources

September 19-20, 2018, Lagos Oriental Hotel, Lagos

November 13-15, 2018, CTICC, South Africa
All Upcoming Live Events
Safaricom Spark Fund Portfolio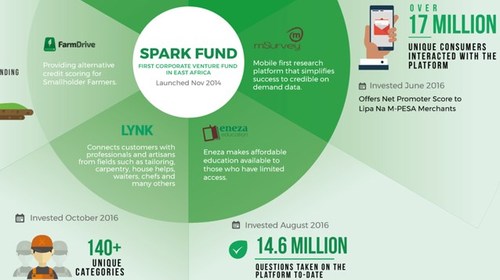 Infographics archive