Profile for bertus.ehmke@gmail.com

Member Since: February 7, 2018
Vincent Bolloré is detained by police in France over allegations that one of his companies bribed African officials.
While Indian operator faces major challenges in its domestic market, its operations in Africa continued to grow and thrive during the first three months of this year, underpinned by investments in mobile broadband.
There's talk of a complex merger in Kenya between Safaricom's two main rivals but warning bells should sound for the regulator.
South African operator has teamed up with Microsoft to offer the tech giant's Azure cloud services starting in June.
Fintech startup is the first African fintech company to attract investment from a Chinese venture capital firm.
All resources

May 15-16, 2018, Radisson Blu, Nairobi Upper Hill, Kenya

July 10-11, 2018, Radisson Blu Hotel, Dakar Sea Plaza, Senegal

November 13-15, 2018, CTICC, South Africa
All Upcoming Live Events
Safaricom Spark Fund Portfolio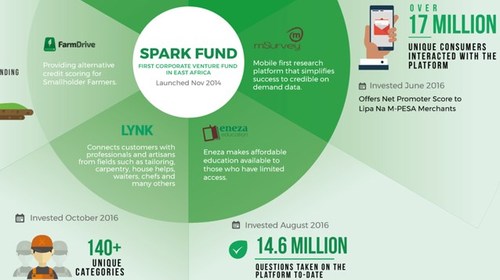 Infographics archive