Member Since: April 25, 2018
Huawei brought its public cloud to sub-Saharan Africa, with a focus on AI capabilities. But what realistic AI opportunities are there for Africa?
Africa's largest telecom trade show, the 21st iteration of AfricaCom, opened today in Cape Town. Connecting Africa is reporting the most eye-catching stories from the show.
Mobile video users in South Africa can enjoy a good experience, better than in some advanced European countries, despite constrained download speeds, according to a report by OpenSignal.
Technological advances bringing sport closer to African fans.
A study at the University of Oldenburg has identified the success factors for digital transformation in midsize enterprises.
All resources
Safaricom Spark Fund Portfolio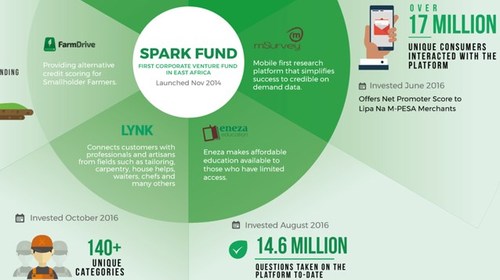 Infographics archive