Member Since: July 11, 2017
The Nigerian company Teleology has acquired a majority share in struggling UTL for US$71 million.
Frustrated with at times contradictory financial demands from the Nigerian authorities that run to US$10.1 billion, MTN has taken the issues to court.
AI is already having an impact in Africa, which is why the AI Summit is coming to AfricaCom in Cape Town this November.
The South Atlantic Express (SAEx) project, which aims to connect the Americas and Asia via South Africa, has reached the study, survey and permission phase, with Alcatel Submarine Networks looking into the details.
A new fiber connection between Cape Town and Cairo could halve latency and bring new connectivity services into African markets.
All resources
Safaricom Spark Fund Portfolio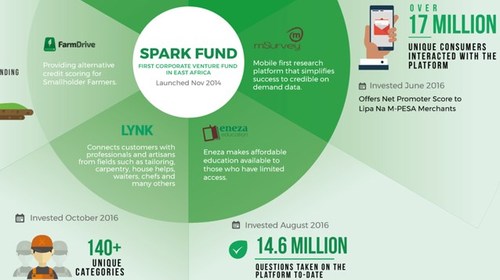 Infographics archive