Member Since: July 11, 2017
Je m'appelle lenna et je suis une folle de roller quad.
On peut faire du patin a roulette au delà de 6 années. Mais plus jeune, on peut aller au baby patin a roulette pour se familiariser avec la glisse. ça développe l'équilibre et les appuis. Le baby patin a roulette c'est l'apprentissage à proximité du jeu, c'est largement plus ludique petits que le début du patin a roulette artistique, bien que les premiers cours débutants laissent une grande part au jeu.
Troubled mobile operator issues an invite to potential acquirers, investors.
Power supply challenges are such that a reliable, uninterrupted power supply is a critical selling point in the African data center market, but there have been marked improvements across the board in recent times, notes Guy Zibi of Xalam Analytics.
As the 9mobile brand replaces Etisalat Nigeria, speculation links Airtel to a possible market consolidation move.
South African FTTH network builder is acquiring a large chunk of Link Africa's fiber access business.
Troubled operator decides on a new name as it seeks to start afresh.

September 20-21, 2017, Lagos Oriental Hotel, Lagos, Nigeria

November 6-10, 2017, Cape Town International Convention Centre (CTICC), Cape Town, South Africa
All Upcoming Live Events
All resources
Méditel Becomes Orange in Morocco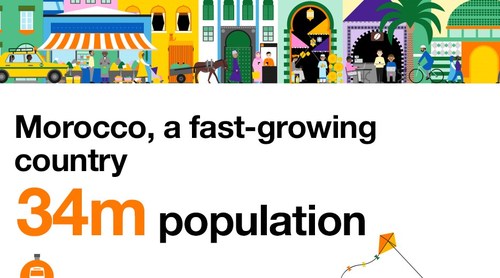 Infographics archive