Member Since: July 7, 2017
Bonjour, Moi c'est Albert, je suis professionel dans l'import export de marchandise en Afrique. Je m'occupe du transport de livrasions de tous types de cartons, caisses ou encord palettes à l'aide de conteneur sécurisés. Le transports de marchandise et d'aliments sur le continent africain penne à se développé, mais il peut rapporter beaucoup d'argent si vous vous y prenné correctement. J'importe également des médicaments, ainsi que de la téléphonie.
Pays $50 million deposit and prepares for full ownership of Nigeria's fourth mobile operator within 90 days.
Media reports of a lack of due process in the sale of 9mobile spell bad news for the Nigerian mobile operator.
Mobile towers company kills plan to float about 25% of the company's stock as speculation emerges of a potential M&A move.
Smartphone prices have dropped dramatically in Nigeria during the past few years, helping to fuel a surge in mobile user numbers, according to a new market report from e-commerce company Jumia.
South Africa's mobile data challenger Rain is preparing to launch its 4G services with a focus on making things simple for customers, notes the operator's CIO.
All resources

May 15-16, 2018, Radisson Blu, Nairobi Upper Hill, Kenya

July 10-11, 2018, Radisson Blu Hotel, Dakar Sea Plaza, Senegal

November 13-15, 2018, CTICC, South Africa
All Upcoming Live Events
Safaricom Spark Fund Portfolio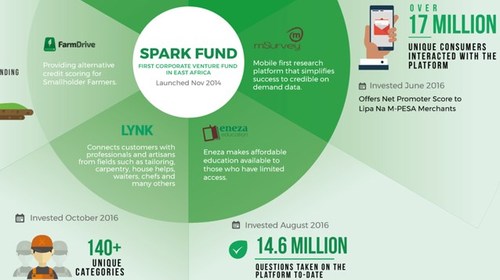 Infographics archive