Member Since: July 7, 2017
Bonjour, Moi c'est Albert, je suis professionel dans l'import export de marchandise en Afrique. Je m'occupe du transport de livrasions de tous types de cartons, caisses ou encord palettes à l'aide de conteneur sécurisés. Le transports de marchandise et d'aliments sur le continent africain penne à se développé, mais il peut rapporter beaucoup d'argent si vous vous y prenné correctement. J'importe également des médicaments, ainsi que de la téléphonie.
Troubled mobile operator issues an invite to potential acquirers, investors.
Power supply challenges are such that a reliable, uninterrupted power supply is a critical selling point in the African data center market, but there have been marked improvements across the board in recent times, notes Guy Zibi of Xalam Analytics.
As the 9mobile brand replaces Etisalat Nigeria, speculation links Airtel to a possible market consolidation move.
South African FTTH network builder is acquiring a large chunk of Link Africa's fiber access business.
Troubled operator decides on a new name as it seeks to start afresh.

September 20-21, 2017, Lagos Oriental Hotel, Lagos, Nigeria

November 6-10, 2017, Cape Town International Convention Centre (CTICC), Cape Town, South Africa
All Upcoming Live Events
All resources
Méditel Becomes Orange in Morocco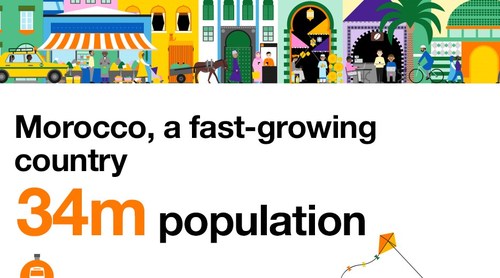 Infographics archive