Member Since: November 8, 2016
I have been a writer and editor for over 20 years with 16 of those years focused on the telecom sector in a variety of capacities, including journalism, corporate communications, public relations, radio show hosting and more. Formerly editor of Light Reading's The New IP, I am now leading the content and direction for Light Reading's online learning community, Upskill U. In January, I was appointed as a Solar System Ambassador for NASA Jet Propulsion Laboratory in Pasadena, Calif. As a Solar System Ambassador I present space and environmental science programming to large and small groups on a variety of topics, and focus on getting young girls excited about STEM.
Google says it will open a facility dedicated to artificial intelligence (AI) research and its applications in Accra, Ghana, later this year.
Chinese vendor Huawei has facilitated a US$200 million loan deal from Chinese financial institutions to help fund Telecom Egypt's 4G network rollout, including core and transport network technology deployments.
Mobile operator begins process that values the company at more than US$2.1 billion.
South African operator becomes the latest emerging-markets customer of Huawei's CloudAIR technology.
Mobile network technology has been developed for developed nations, leaving a lack of affordable mobile coverage solutions for countries with different needs, including those in Africa, argues the director of Orange Labs Networks.
All resources

July 10-11, 2018, Radisson Blu Hotel, Dakar Sea Plaza, Senegal

November 13-15, 2018, CTICC, South Africa
All Upcoming Live Events
Safaricom Spark Fund Portfolio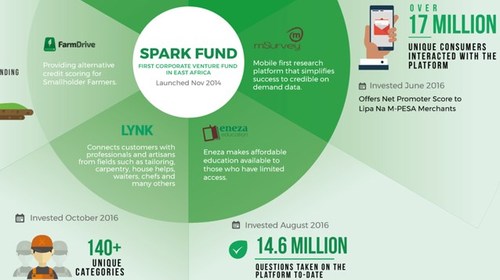 Infographics archive