Member Since: November 8, 2016
I have been a writer and editor for over 20 years with 16 of those years focused on the telecom sector in a variety of capacities, including journalism, corporate communications, public relations, radio show hosting and more. Formerly editor of Light Reading's The New IP, I am now leading the content and direction for Light Reading's online learning community, Upskill U. In January, I was appointed as a Solar System Ambassador for NASA Jet Propulsion Laboratory in Pasadena, Calif. As a Solar System Ambassador I present space and environmental science programming to large and small groups on a variety of topics, and focus on getting young girls excited about STEM.
Major Indian telco is believed to have appointed banks to coordinate the IPO of its African business.
Using WiMax to connect sparse populations in rural areas could be an efficient route to providing Internet access for other markets too.
The new undersea South Atlantic Inter Link (SAIL) fiber connection, built by Huawei Marine, is the first of its kind to directly connect Africa and Latin America across the south Atlantic.
The pilot network delivered a download speed of 1.7 Gbit/s.
The South African fintech startup's solution enables 20,000 merchants to receive card payments.
All resources
Safaricom Spark Fund Portfolio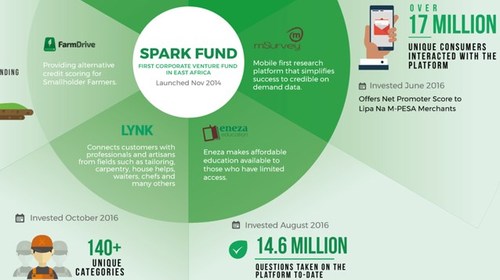 Infographics archive