The prospect of a merger between Kenya's second- and third-largest mobile operators appears to have been revived.
Liquid Telecom has appointed industry veteran Mohamed Abdel Bassit, most recently at Orange, to lead its expansion into some of the fastest growing markets on the continent.
Reports suggest that Teleology, the new owner, has decided to withdraw, but the situation is far from clear.
Microsoft needs more time and investment before it can open its planned data centers in South Africa, reports ITWeb.
Value of OTT video content will grow almost five-fold during next six years, according to Digital TV Research.
All resources
Safaricom Spark Fund Portfolio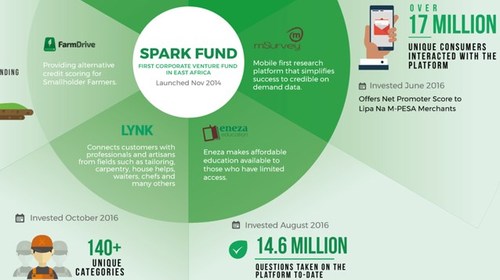 Infographics archive