Kenya is the latest country to roll out popular KaiOS–enabled smart feature phones, with Telkom Kenya this week launching the Kaduda T-Smart device, with an aim to increase mobile Internet access in the country.
This new category of affordable phones is becoming increasingly popular across the continent, with versions rolled out in over 15 African countries – but this is the first operator launch so far in Kenya for KaiOS  Technologies.
KaiOS enables hybrid phones that require limited memory, but give users a better experience than traditional feature phones, as well as access to the Internet and popular apps.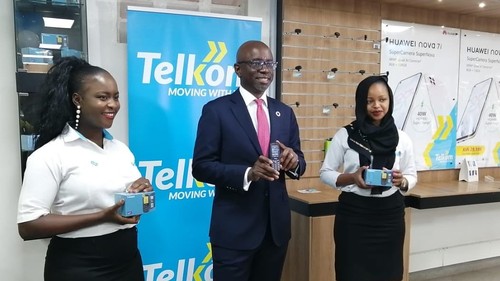 Over the past two years similar devices have also been rolled out by various operators in Mali, Burkina Faso, Côte d'Ivoire, The Gambia, Sierra Leone, Uganda, The Democratic Republic of Congo (DRC), Botswana, Cameroon, Egypt, Senegal, Tanzania, Nigeria, Rwanda and South Africa.
The most recent rollouts have been in Malawi through operator TNM, and in Zimbabwe through Econet Wireless.
"Entry-level [feature phone] devices constitute about 40% of phones sold in Kenya, affirming their acceptance and popularity due to longer-lasting batteries and the ability to pick signal faster in areas that are underserved with regard to connectivity," said Steve Okeyo, Telkom Kenya's MD for consumer.
The T-Smart is a significant upgrade of Telkom Kenya's feature phone portfolio. The telco believes the device will help address the growing demand for competitively priced Internet-enabled devices with affordable data packages.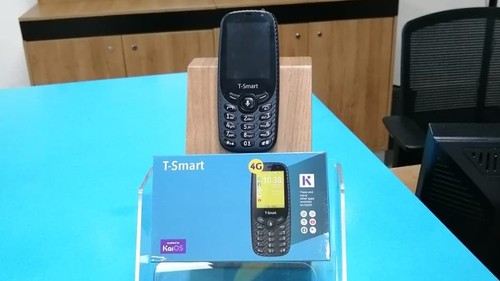 According to the
Digital 2020 report for Kenya
Internet penetration in the country stood at just 43% in January 2020, but the number of Internet users had grown 16% between 2019 and 2020.
There were only 8.8 million social media users in Kenya in January 2020, penetration of just 17%.
The T-Smart will allow Kenyans to access the Internet via 3G/4G/LTE and Wi-Fi, and its interface is optimized for first-time Internet users.
The phone also comes with popular apps like WhatsApp, YouTube, Google Assistant, Google Maps and Facebook, and provides access to hundreds of other applications through the KaiStore.
The T-Smart is now available in all Telkom Kenya shops countrywide. It will retail at 3,100 Kenyan shillings (US$28.60), and comes with a variety of data packages, including a free daily bundle comprising 100MB for Internet browsing and 200MB to access WhatsApp and Facebook.
"At KaiOS, we are focused on closing the digital divide by providing affordable smart feature phones along with relevant and useful apps and services for first-time Internet users," said Sebastien Codeville, CEO of KaiOS Technologies. "We are excited to launch in Kenya through this partnership with Telkom Kenya, and, in doing so, opening the doors to the Internet for millions of Kenyans."
— The Staff, Connecting Africa