Vodacom Group has appointed a new group CFO, Raisibe Morathi, who will join the operator on November 1, 2020.
Morathi joins Vodacom from Nedbank, where she has been the Group CFO since 2009.
"As one of the most experienced and one of very few African black female CFOs of a listed company in South Africa, Raisibe's appointment underscores Vodacom's commitment to driving diversity across the workplace," the group said in a statement.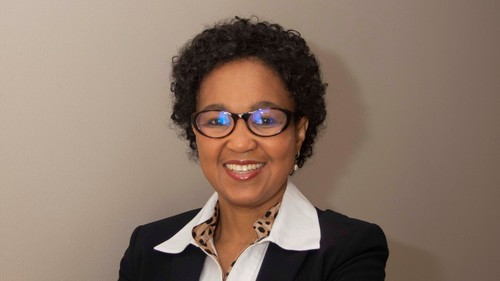 Last November Vodacom announced that long-term Group CFO Till Streichert
had resigned
and would leave the company in June 2020.
Sitho Mdlalose stepped up as interim group CFO, and will now take on the role of CFO of Vodacom South Africa.
"Raisibe has a proven track record in dealing competently with complex leadership challenges and driving strategic transformational change," said Vodacom Group CEO Shameel Joosub, adding that she will drive and continue to modernize Vodacom's finance operations.
He said that Morathi's extensive financial services experience will help Vodacom accelerate its growth ambitions beyond traditional telco services.
Morathi has spent over 20 years in executive roles at institutions such as Industrial Development Corporation, Sanlam and Nedbank.
At Nedbank she was responsible for leading a team of over 900 people involved in finance and operations, and focused on strategic decision making impacting the group.
For most of her tenure at Nedbank, she was the patron of its Women's Forum, demonstrating her commitment to the development of women and young people.
She is a Chartered Accountant, and has also completed an Advanced Management Programme (AMP) with INSEAD in France.
Her other qualifications include a Higher Diploma in Taxation (Wits University), and she is currently a few months away from completing her Masters in Philosophy (Corporate Strategy) at the Gordon Institute of Business Science.
— The Staff, Editor, Connecting Africa