Africa is seeing more collaborations between telcos and banks when it comes to mobile money and mobile financial services.
In the last week there have been two new deals announced, one between Airtel Money and Standard Chartered, the other between MTN and Ecobank in Liberia.
Standard Chartered Bank and Airtel Africa announced a strategic collaboration to drive financial inclusion across key markets in Africa and said they will work together to create new, innovative products aimed at enhancing the accessibility of financial services in the region.
Airtel Money's customers will now be able to make real-time online deposits and withdrawals from Standard Chartered bank accounts, receive international money transfers directly to their wallets and access savings products. Standard Chartered's corporate clients will also be able to make rapid and secure bulk disbursements, such as payroll payments, directly into Airtel Money customer wallets.
The groups said that mobile banking transfers between Airtel Money and Standard Chartered are now live in Kenya, Tanzania, Uganda and Zambia, with more products expected to be rolled out later this year.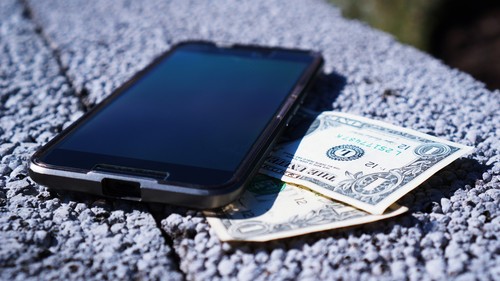 Mobile money is big business in Africa: According to the GSMA's 2019 State of the Industry Report on Mobile Money, Sub-Saharan Africa added 50 million new mobile money accounts in 2019. The region remains at the epicenter of the mobile money global movement and mobile payment options have become even more important since the COVID-19 pandemic hit.
Last year the industry met a new milestone of over 1 billion global mobile money accounts and the sector processed almost $2 billion in transactions per day in 2019, with annual transactions expected to surpass $1 trillion dollars by 2023.
Standard Chartered regional CEO for Africa and the Middle East, Sunil Kaushal, said that the Airtel deal is helping the bank accelerate its mobile and digital-led strategy in Africa.
"Over the past year, Standard Chartered has rapidly launched digital banks across nine countries on the continent, allowing our customers to enjoy seamless services from the safety of their homes even during the peak of the pandemic. This partnership will further enhance the ability of our customers to manage and move money safely and securely and create market-leading financial solutions across countries," Kaushal added.
Airtel Africa's CEO, Raghunath Mandava, said the partnership supports the operator's efforts to expand the range and depth of its Airtel Money offerings across its 19 million strong customer base.
"Our relationship with Standard Chartered boosts financial inclusion across the continent, giving millions of people access to valuable banking services. We continue to invest heavily in cashing in and cashing out locations for our customers and increase our distribution," he said.
MTN Liberia and Ecobank team up
In the same week, MTN Liberia said in a statement that its Mobile Money (MoMo) users can now transfer money from Ecobank accounts directly to their MoMo accounts and vice versa due to a new integration between the two companies' systems.
MTN Liberia's Mobile Money acting GM, Christopher Ssali, called the deal a milestone for the telco.
"This service offers convenience and control for MoMo customers who bank with Ecobank. They can now easily and safely transfer money between their MoMo wallets and bank accounts as and when they need it without having to endure long banking queues," Ssali said.
"This is an innovation that positions both Ecobank and MTN as pioneers within Liberia's digital finance space. As a bank we will continue to employ and leverage technology with key stakeholders across Liberia, to provide exciting financial products to all," added Ecobank Liberia MD George Mensah–Asante.
— The Staff, Connecting Africa