South African telecoms operator Telkom is moving forward with plans to kill off its copper-based fixed-line broadband offerings and move customers to newer technologies like fiber.
The telco confirmed the news in a statement on Wednesday, but the plans do not come as a surprise to the market as Telkom has for some time been on a mission to transition its customers using copper-based technology to either fiber or wireless options. Almost a year ago it said it was discontinuing its prepaid copper-based fixed-line services and it is now concluding the process of migrating all customers.
One of the major issues with copper-based Internet products in South Africa is the high prevalence of copper cable theft which is a huge expense for the service provider to replace and leaves DSL users with gaps in their service when lines are stolen.
Back in 2016, Telkom admitted it had lost over R200 million (US$12 million) due to copper cable theft during the 2015 financial year. About half of that was from direct cable theft repair costs and the other half was spent on security services. Since then it has been less forthcoming with figures around cable theft but has spoken about its strategy to migrate its customers onto new technology platforms that are less desirable to criminals.
The operator is now pushing South Africans residing in "fiber-ready regions" – where the current DSL infrastructure overlaps with its fiber footprint – to switch services.
"With technology advancing so rapidly, we want to help keep our customers up to date and ensure that they are making the most of what's available," said Telkom's executive for product development and management, Steven White.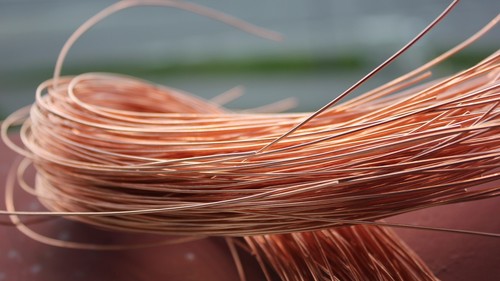 Telkom said the migration will give customers faster upload and download speeds, a more stable connection and reduce downtime.
"There has always been a high demand for fast, reliable Internet. In current times, and in relation to the COVID pandemic with so many people working from home and just spending more time at home in general, this demand is higher than ever before," White added.
"Customers can rest assured that Telkom won't leave them in the lurch. While the move away from copper-based Internet is compulsory, we are here to work with customers to find an alternative connectivity solution that best suits their needs. If they aren't on board with fiber, there are many other options available to choose from, such as wireless LTE and Fixed Line Lookalike (FLLA)," he said.
The group's recent results for the year ended March 31, 2020, showed that it had already seen a decline in fixed-voice revenue "due to the migration of traditional generation copper-based network customers to newer technologies." Fixed-broadband subscribers, which include ADSL users, also dropped 19% while the connectivity rate for fiber to the home (FTTH) improved by 48.2% during the year.
The compulsory switch from copper to fiber will, however, not cost customers money and Telkom said it would cover the cost of fiber installation and customers will only have to pay for the new Internet package they select.
"Fiber is a big part of the future-focused technology that will empower and uplift communities across South Africa, especially when it comes to aiding individuals and businesses in overcoming some of the many challenges inflicted by COVID-19," White concluded.
For more on this topic, see:
— The Staff, Connecting Africa