MTN Uganda is opening up its Mobile Money (MoMo) ecosystem even further, adding Vodacom Tanzania to the list of telecom partners that customers can do MoMo transactions with in the East Africa region.
The new addition follows the success of the same service with other operators Tigo and Airtel in Tanzania; Safaricom in Kenya; Eco Cash in Burundi; as well as MTN Rwanda.
The mobile money cross-border money remittance service is intended to ease the process of sending and receiving money in the region. The service is also part of the larger mobile financial services strategy for MTN, to further expand financial inclusion not just in Uganda but across the region.
"Regional remittance service is an important part of our mobile financial services strategy to increase financial inclusion for all using mobile technologies, and to reduce the cost of transferring money between countries," said Ali Monzer, general manager for mobile financial services at MTN Uganda.
"The new partner will take advantage of the extensive distribution network of Mobile Money in the region and reduce the cost of sending and receiving money for our customers," he added.
Monzer said the partnership will also facilitate more trade and business partnerships on a regional scale.
At the end of September 2019, MTN Uganda had about 12.1 million subscribers across Uganda. Overall MTN has more than 243 million customers in 21 countries in Africa and the Middle East, and about 31.7 million active group Mobile Money customers. (See MTN Group Grows, SA Struggles.)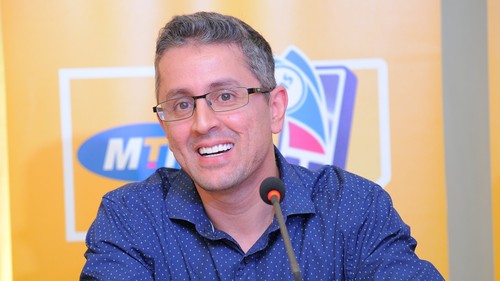 Epimack Mbeteni, Vodacom M-Pesa director in Tanzania, said statistics show that in 2015 the value of trade between Tanzania and Uganda was over 178 billion Tanzanian shillings ($77.4 million) and increased to over 350 billion Tanzanian shillings ($152 million) in 2018.
Although the amounts of money sent between Tanzania and Uganda through formal money transfer is large, it is estimated that more than twice that amount has been sent through informal channels like bus drivers or using relatives and friends who are traveling, said Mbeteni.
"We have seen the difficulty our customers face when transacting between neighboring countries and we have brought a solution through this service which is convenient, reliable and faster. There is no reason for our customers to send money through bus drivers or conductors and other unsecure channels when doing business transactions, paying tuition fees or [sending] money to family and friends. Our customers can now save time by sending and receiving money from Uganda through their M-Pesa wallets more conveniently and affordably," Mbeteni said.
At AfricaCom 2019 MTN Group CEO, Rob Shuter, also stressed the importance of making Mobile Money interoperable with other money transfer and digital wallet systems and integrating it into the group's messaging platform, Ayoba. (See AfricaCom: MTN Wants Ayoba to Be a 'Super-App'.)
— The Staff, Connecting Africa