MTN is expanding its financial services offerings, now launching a mobile remittance application called MTN Homeland targeted at the African diaspora in Europe.
The new fintech innovation is aimed at facilitating money and airtime transfers from Europe to Africa and parts of the Middle East.
With MTN Homeland, remittances can be made from Europe to Cameroon, Congo Brazzaville, Ghana, Guinea Conakry, Rwanda and Uganda. Airtime can also be sent to Afghanistan, Benin, Botswana, Cameroon, Congo Brazzaville, Ivory Coast, Ghana, Guinea Bissau, Guinea Conakry, Liberia, Nigeria, Rwanda, South Africa, Swaziland, Uganda, Yemen and Zambia.
"The value of remittances from the diaspora exceeds foreign direct investment in Africa," said MTN Group CEO Rob Shuter about the reasoning behind the app.
"MTN has the largest fintech and telecommunication footprint in Africa and is therefore uniquely positioned to go beyond mobile communication by offering instant, low cost digital remittances. MTN Homeland is one more example of how MTN uses fintech to expand its reach beyond its existing footprint and core business while driving meaningful impact to millions," he added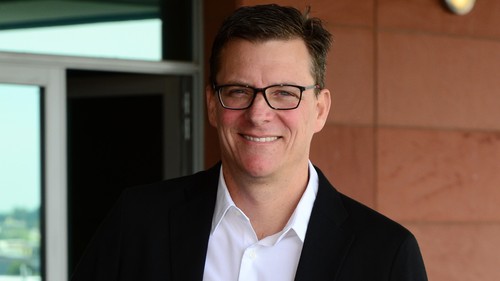 The Homeland website claims the app allows transfer to more than 80 million mobile money wallets across 14 countries and access through 500,000 MTN Mobile Money Agents across Africa. The service is powered by fintech startup
MFS Africa
.
MTN has almost 244 million customers in 21 countries in Africa and the Middle East. At the end of September 2019 MTN's active Mobile Money subscribers had grown to around 31.7 million across its portfolio. (See MTN Group Grows, SA Struggles.)
MTN Homeland also supports the achievement of the tenth UN Sustainable Development Goal (SDG), which is to reduce inequality within and among countries. One of the SDG's targets is to reduce the price of remittances to under 3% of the value of the remittance into Africa; MTN said that Homeland has been priced with that target in mind.
To send money from Europe you need to be an EU or UK resident, have a smartphone and a debit or credit card. Recipients simply need a Mobile Money account to receive money or MTN users can be sent airtime top ups directly to their MTN number.
MTN executive for fintech, Serigne Dioum, said that the company is working towards enabling remittances from the US, Australia, UAE and other corridors into Africa in future.
— The Staff, Connecting Africa